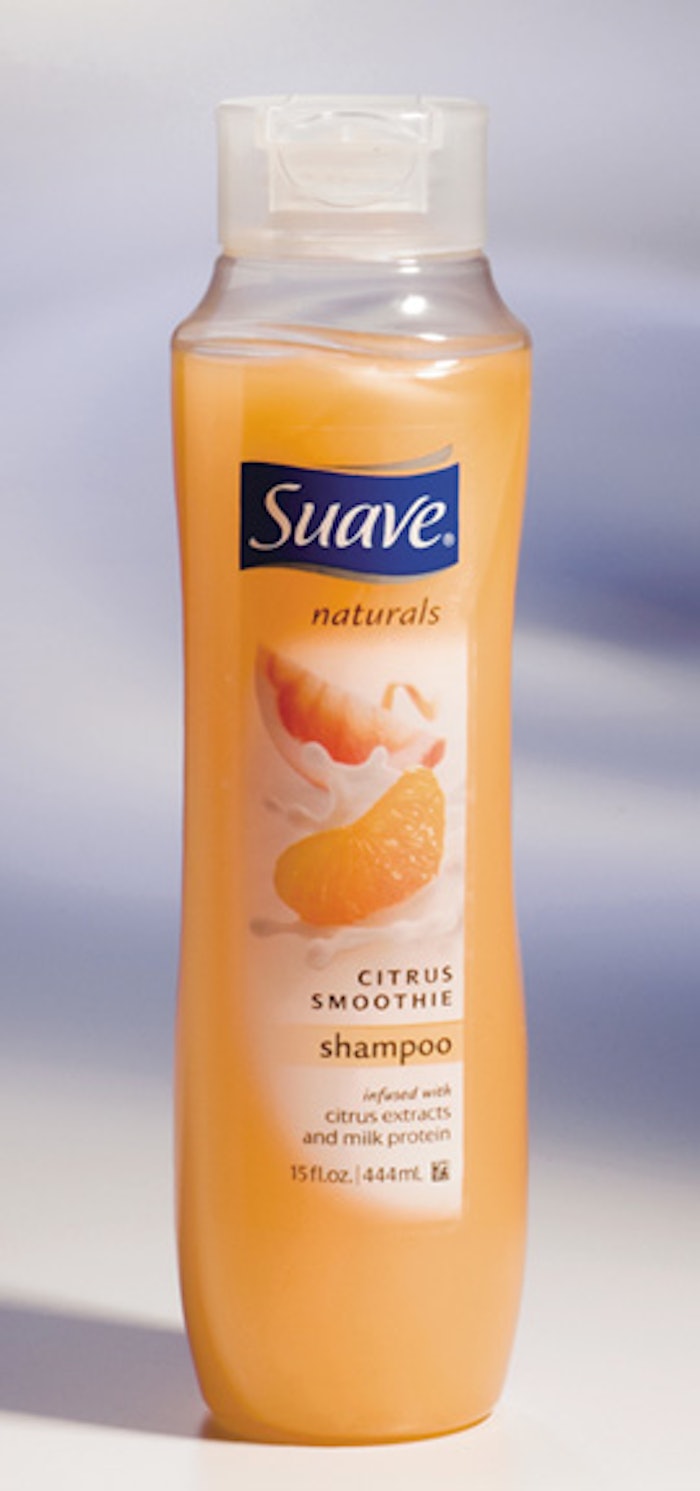 What began as a cost-saving measure for Unilever has become a sustainability coup for the company, after the redesign of the PET bottle for its Suave Naturals hair care line in 2006 (see www.packworld.com/view-23434)
With the help of structural branding firm 4sight, Inc., Unilever not only increased efficiencies throughout its packaging line and in its use of materials, but it also experienced a 3% increase in dollar sales volume during the new bottle's first 12 weeks on the shelf.
According to 4sight president Stuart Leslie, when Unilever initiated the project, sustainability had not yet entered the packaging community lexicon. "There was no glimmer of what was coming down the road," he says. The goal of the redesign was to reduce Unilever's packaging costs, while meeting the Suave consumer's quality and value expectations.
Studying the existing Suave bottle, 4sight determined that more than a tweak would be required to deliver the hoped for savings. The existing package had already been totally optimized. So, the project team studied Unilever's production processes for opportunities to create efficiencies with an entirely new bottle.
The resulting container, supplied by Matrix Packaging and Alpla, in 15-oz and 24-oz versions, uses a slimmer profile that replaces the previous bottle's cylindrical shape with an hourglass contour and a rounded base. Because the bottle's curves require that the containers touch the filling machine only at the rounded portion, higher filling speeds have ensued.
A shorter finish height, a greater top-load ability, and a snap-on cap that eliminates the need for a neck thread also means less plastic is needed for the bottle and the cap. Using 1-g less resin than its predecessor, the new flat-cap design from Seaquist Closures also drives efficiencies in unscrambling at the plant.
To view the main story, "Wal-Mart speaks on the packaging scorecard", go to: packworld.com/view-24566
Companies in this article