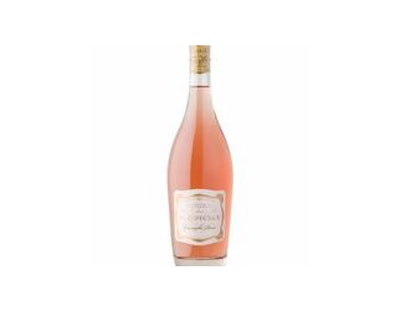 Winemaker Sue Tipton knew it was time for a change. She had to address some packaging concerns she was learning about from customers and retailers. But she also needed to approach the updates without disrupting the her winery brand's iconic bottle design.
Sue and her husband, Rodney, opened Acquiesce Winery in 2012 in the Lodi Appellation of California. After being inspired by the famed Chateauneuf-du-Pape wines on a visit to the Southern Rhone region of France, she decided to focus on white Rhone varietals. Their vineyard started with four acres of white Rhone grapes and, over the next eight years, they planted an additional 6.5 acres of white Rhone varietals with plans for another five acres next year. Today, the winery produces 4,000 cases/year.
Since opening, the winery has packaged its wine in a unique bowling pin-shaped flint glass bottle, with a deep punt. "While I loved the original eye-catching design, the unusual shape made the bottles somewhat challenging to display on market shelving and to store in standard wine racks," Sue Tipton says. "That was one factor influencing the update decision."
---
Read more articles on wine packaging innovation from Packaging World at:
Flat wine bottle for e-commerce is a Dow Diamond finalist
Peel-back Labels Differentiate Each Wine in a Line
Private wine brand from Aldi conjures the mysterious
---
In early April 2019, Sue reached out to her glass supplier, Global Package, to explore these concerns. As the winery had grown in size, it now needed to find a practical solution to address the bottle's balance, display, and storage issues, while retaining the unique, elegant bottle shape so identified with the brand.
The Tipton's desire to lower the winery's carbon footprint was another very important goal. "This was a huge motivator for us," Sue Tipton adds. "Our vineyards are sustainable, and we wanted to carry that ethic throughout our operations."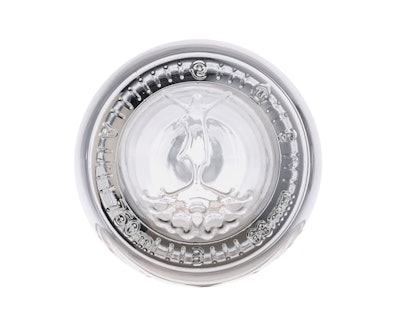 To achieve these objectives, Tipton called upon Global Package's owner and CEO, Erica Harrop. She had worked with Harrop in 2011 when she purchased the original bottle. "After we met to discuss the project in February 2019, I got the first drawing of the updated design the end of March," says Sue Tipton.
A custom mold drawing was created, and the Tiptons received a 3D model of the bottle. It was a sleeker design, without a punt for better balance, but with the winery's Lady Acquiesce logo embossed on the bottom. According to Sue Tipton, the meaning of the logo reinforces the winery's focus on the environment … "to acquiesce, or surrender to Mother Nature, to submit to the vineyard and the grapes so they are allowed to present their true character."
The new streamlined glass bottle is significantly lighter in weight, which saves the winery approximately 12,600 pounds per year in glass, or 4 oz/bottle, without sacrificing the same 750 mL of wine per bottle. In addition, cases are shipped in cartons that are 100% recyclable paper and pulp. All are measures that have substantially reduced the winery's carbon footprint.
"We couldn't have done it without Erica's expert guidance," Sue Tipton emphasizes. "Her knowledge, attention to detail, and accessibility gave me confidence that we would meet all our goals and the glass would be ready in time for bottling the 2019 vintage. As in all significant projects with lots of moving pieces and multiple players, there were challenges, but Erica was diligent in addressing each one with the appropriate level of required urgency. We love the result and the feedback from our loyal customers confirms the success of the project. We will continue to partner with Global Package going forward."
Companies in this article