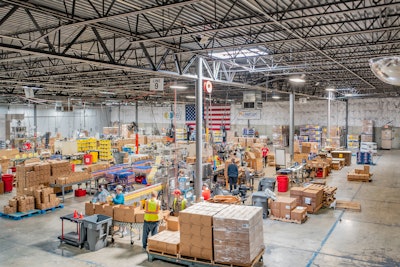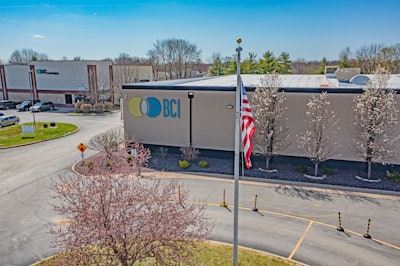 BCI Packaging, a pillar of Boone Center, Inc. (BCI), is a nonprofit co-packer with a social mission to employ adults with disabilities.
Based in St. Peters, Mo., this contract packager offers shrink wrap, shrink sleeve, steam tunnel, pouch sealing, poly bagging, display assembly, kit-ting, quality inspection, rework and sorting, and ink jetting for a variety of markets.
As labor struggles for co-packers and co-manufacturers are at an all-time high, BCI has a waiting list of talent as adults with disabilities choose to join its workforce. Simultaneously, BCI is also developing and churning out skilled workers that go on to work in other packaging facilities and businesses near BCI's Midwest locations.
All the while, BCI maintains a high-quality rating and reputation.
Humanitarianism is in the DNA
BCI Packaging was founded in 1959 by Jane Crider and Margaret Holmes with the goal of providing meaningful employment to adults with disabilities. The company started making candles in its St. Charles location. In 1990, the company entered the co-packing industry.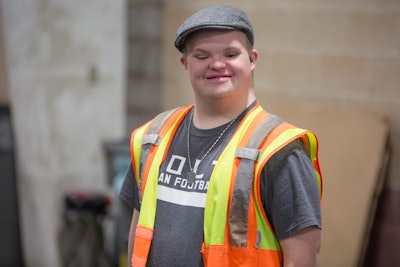 "What the company quickly found out is many adults with disabilities are amazing at repetitive tasks," says Jaclyn Noroño-Rodriguez, MBA, CPSP, the former director of sales for BCI Packaging. "When you match up individual skills and abilities to the work at hand, it's amazing what our employees can accomplish. Success begets success, and to see it in action is just amazing."
As BCI became one of the top employers in Missouri to assist adults with disabilities, it created new pillars to help further the company's mission and the success of its programs. The company launched a competitive employment program in 2009, which serves as a matchmaking service for employers and adults with disabilities. And in 2019, BCI opened its Skills Center which offers vocational training for people with intellectual and developmental disabilities.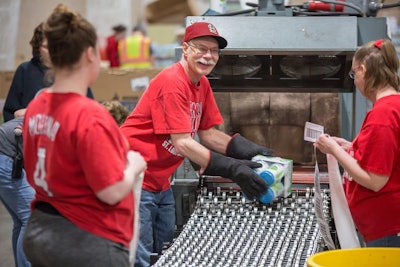 "We talk a lot about our employment continuum because we have adults with disabilities that may or may not be ready for the competitive environment," says Noroño-Rodriguez. "Maybe it doesn't work out, and that's okay. They can apply to work on the packaging side in our facility. Maybe later on, they choose to attend the Skills Center. We continue to coach them in order to grow new skills. The whole purpose is to continue to support adults with disabilities, no matter where they are in life."
Today, BCI handles its main production in its St. Peters facility, which includes 100,000 sq. ft. of production, warehouse, and office space. The co-packer also has a 23,000-sq.-ft. production facility in neighboring town Moscow Mills, as well as a 40,000-sq.-ft. warehouse space in St. Charles. The company also leverages several local partner workshops.
BCI has a 99.92% quality rating that it maintains by using QT9's Quality Management Software for automated workflow and synchronized processes and Nulogy's PackManager to assist in managing the production floor and warehouse. But its workforce also plays a big role in the company's success.
Leveraging an untapped workforce
BCI's integrated workforce is made up of both employees with and without disabilities.
"Where we're really struggling on the labor force is with the skilled labor, such as forklift drivers, that allows us to support our operations," says Noroño-Rodriguez.
But on the other end, BCI has a backlog of adults with disabilities that want to work at their facility.
As an employment matchmaker and vocational skills trainer, it is BCI's mission to place adults with disabilities at other businesses once they have shown an interest and gained the experience and skills necessary to succeed. And while many companies are struggling with employee turnover due to the Great Resignation, turnover at BCI is ultimately a sign that the company is doing something right.
"We have to remember our North Star," says Noroño-Rodriguez. "Yes, we want to make sure that we continue to grow, but we also must make sure that we continue to serve a need. We have clients and need to hit numbers, just like any other business."
On top of its high-quality rating, BCI retains its customers, as more than 80% of BCI's business are return clients.
Flexibility is key
In a typical assembly line in BCI's facility, there are line workers with and without disabilities. There are also line leads and production supervisors that are overseeing one or multiple lines. A production manager and her assistant double-check setups and skill levels across the board. Employment support specialists will help develop skills for adults with disabilities while quality auditors check each line at least eight times a day to make sure that the company is meeting product specs and that quality is up to par.
Over the past couple of years, BCI Packaging has been seeing a lot of demand for shrink wrapping of anything from household products to pet food. Today, the demands are changing to include more OEM and pharma business. Just like every contract packager and manufacturer, BCI has to remain adaptable and flexible as its jobs change frequently and largely depend on consumer demands and industry trends.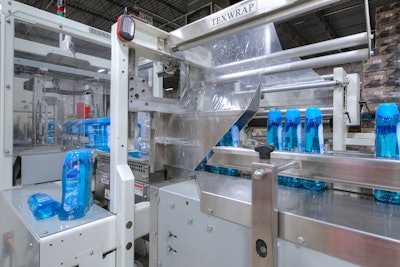 "The flexibility in how we've been able to pivot and help every one of our packaging partners make sure they get the product that they need when they need it is huge," says Noroño-Rodriguez. "We are able to provide full visibility through the entire process, thanks to Nulogy, and that makes us pretty unique in the industry."
A recent project Noroño-Rodriguez and her team say they are most proud of required quick problem solving and adaptivity. One of BCI's customers had aerosol and liquid products that they were rebranding. They hired BCI to remove a wraparound label and apply a new label.
"Simple," says Noroño-Rodriguez. "Well, when we got the product, we learned that the label was not as easily removable. We tried it for a few days, trying to figure out what we could do better. We didn't think it was going to be that difficult."
BCI worked with a label provider and the client to come up with an over label, instead of having to remove the old label and apply a new one. After applying the over label, BCI ran trials and deemed the new solution to be better. The process took three weeks, but it paid off.
"The customer was even happier with the fact that we were proactive about trying out different strategies to fix the problem in-house before we contacted them," says Noroño-Rodriguez. "They've actually awarded us another SKU for repeat production."
Prioritizing people and propelling innovation
BCI always needs to optimize as it did with that past project, but it also needs to prioritize its people by giving them hands-on experience on the line.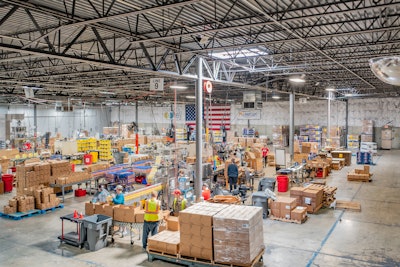 So how do they automate when necessary while also providing more opportunities to handle the product and packaging?
During another project, the company was handling a 114-count jar fill by hand with five people on the line. Line people were manually filling, weighing, and heat sealing the jars, achieving five completed pallets per day. However, the customer requested more output. So, not only did BCI automate parts of the line to increase output up to 25 pallets a day, but they also made it so that they could employ 15 adults with disabilities on that line.
"We're meeting our social mission to continue to employ adults with disabilities, but we're also making sure that we serve the customer demand," says Noroño-Rodriguez. "Much like that, we've implemented other machines with that same thought in mind, to make sure that we continue to create opportunities for adults with disabilities to continue to be employed."
Companies in this article