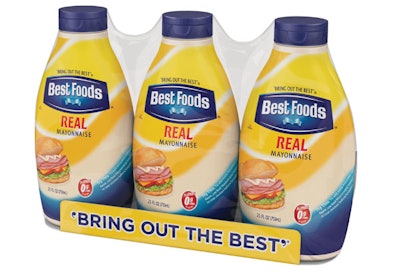 The report's central findings should interest buyers and sellers of contract-packaging services, because co-packers produce a lot of secondary packaging.
Every company that participated in the study is re-evaluating their secondary-packaging containers, PMMI says. They're examining materials, weight, cube size, and ways to fit more into a cubic foot of retail shelf space, says Charles Yuska, PMMI president and CEO.
Sixty-seven consumer packaged goods companies participated in the study, representing the food, beverage, dairy, electronics, and personal-care markets. Other participants included contract packagers and materials suppliers.
Corrugated fiberboard, in particular, is being reviewed closely, the survey reports, because the amount of fiberboard that is used impacts overall costs. According to PMMI's research, 80% of companies are using regular slotted containers (RSCs) for secondary packaging. Within that group, 51% are decreasing usage by 5% to 60%.
"RSC usage is moving to a tray with over wrap or a bliss box," the report says. "Companies already using trays are moving to pads with over wrap, with sustainability goals of moving to shrink wrap only—when applicable to the product."
About 50% of packaging professionals interviewed for the study predict a decrease in corrugated usage; specially designed cartons will fill the void. And 24% of respondents predict no change, believing that packagers will strike a balance between light-weighting and strength. Another contingent, 21%, foresees an increase in the use of corrugated fiberboard material because of Internet sales.
"It's important to note that there can be trade-offs between functionality and costs," Yuska adds. "The packaging professionals we spoke to all agreed that one of their tasks is to balance 'reduce, reuse, recycle' and not compromise the functionality of the packaging."
Also under consideration, the study finds, are alternative materials and the recycled content in corrugated fiberboard. Each change impacts secondary packaging performance and also the machinery and primary packaging involved.
Multiple factors are driving changes in secondary packaging, the report notes. Sustainability is top-of-mind, with 70% of respondents noting it as a goal in improving their secondary packaging. However, the study results indicate that sustainability often is as much a means to an end as it is a goal unto itself. Cost savings, customer request, strategic initiatives to go green, and reducing transportation costs are other leading drivers for changing secondary packaging.
The report, "Secondary Packaging Market Research Study," is available for purchase by contacting
Paula Feldman
at 703/243-8555.
Companies in this article