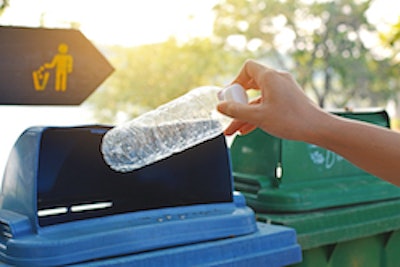 In the first half of 2018, the U.S. exported 30% less plastic scrap compared to the same period in 2017, according to Financial Times data, with much of the material ending up in a landfill instead.
Globally, China has effectively stopped accepting foreign waste for recycling, forcing a significant reanalysis of the world-wide recycling infrastructure. And though India and Thailand accept some waste, they are now imposing new restrictions for contaminated shipments that mirror China's new strict regulations.
In the U.S., recycling centers charge municipalities higher fees when recycling is mixed with trash, and while they could previously receive revenue from recycling programs, now most have to pay haulers to dispose of the material instead. For example, a ton of low-grade mixed plastics in CA would fetch $20 in 2017, but in 2018 it cost $10 to dispose of the same ton of mixed plastics.
Most critical issues in the U.S. are related to the sorting and management of discarded plastics, and while the demand for packaging is high, the capacity and capability of recycling centers is not adequate for the amount of recycling needed.
The report suggests that recycling receptacles need standardized labeling, and accessible recycling containers need to be convenient and clearly identified. Other solutions that are critical to future recycling goals include the creation of sustainable waste management companies, capacity planning and properly educating consumers.
Source: PMMI Business Intelligence "2019 Trends and Advances in Food Packaging and Processing"
Download the FREE Executive Summary below, or PMMI Members can download the entire report here.
Make plans to visit PACK EXPO East in Philadelphia, March 3-5, to see on-trend food processing and sustainable packaging machinery and materials.