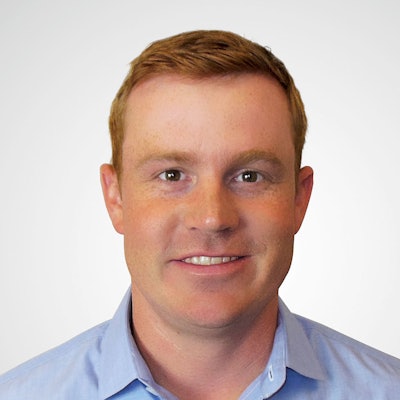 One issue is the generational and demographic change among potential consumers that has been on craft brewers' radar for years. The other is the more immediate, pandemic-related channel shift in the way people consume alcoholic beverages. The industry experienced 8% growth in 2021, but that was the inevitable bounce back after the shutdowns of 2020. And 2021 didn't get fully back to pre-pandemic, 2019 levels.
All of this is according to Bart Watson, Chief Economist for the Brewer's Association. I heard from him at the annual Craft Brewers Conference held in Minneapolis in May.
"You can look at what happened in the past year and have very different views depending on your size, business model, geography, and more," Watson said at the conference. "Obviously, our top line number of 8 percent is a very positive growth number, but it's cycling [at] a negative 10 percent given the huge channel shifts we saw in COVID away from draft, away from at-the-brewery sales, and so what we're seeing is a rebound as much as true growth."
The big picture is that craft is a maturing industry, and while it's still growing, the pace of growth is slowing. That means more U.S. breweries are fighting for pieces of the same national pie. And depending on the region, that pie might have maxed-out in size.
Craft brew categories are subdivided by venue into taprooms, brew pubs, microbreweries, and mid-sized regional breweries. As stands to reason, in-person craft brew venues exhibited the biggest 2021 bounce-back: taprooms (+21%) and brew pubs (+19%). Those two categories are most dependent on foot traffic and butts in bar stools, so naturally they experienced the most growth in 2021. Packaged beer, which is not venue dependent, grew the least, but also suffered the least in recent months. Draft beer, though, is a red flag.
"We're going back to bars and restaurants as we did before, but we're buying less draft beer. That's a problem," Watson warns. "Rebuilding this channel is going to be critical for craft brewers. Craft brewers have a 30% share in this channel, and this is going to be something those individual brewers are going to need to do account by account, keg by keg, and bring back that innovation, quality, and variety."
Watson cautioned that these numbers were the national averages, but there was a whole lot of local variation region by region. For instance, as the number of taprooms continues to grow, certain regions might be reaching carrying capacity.
"We've been growing the pie of at-the-brewery sales in recent years, but we've also been growing the number of slices," Watson said. "And at some point, we have to question whether that pie can grow as fast as the slices. This is really a local market question."
Meanwhile, the generational shift in preference from millennials and Gen Z includes a new challenger category outside of the traditional alcohol triumvirate of beer, wine, and spirits. This fourth category includes seltzers, spritzers, RTD (ready to drink) cocktails, low- or non-alcoholic cocktails, and even cannabis crossover varieties where they're legal. Seltzers and RTD spirits cocktails aren't beer, but in many consumers' eyes, they look a lot like beer. They're in cans or other similar packaging formats, they have similar alcohol volumes, and the price points are similar. This can spell loss of share, or opportunity for breweries. The key is that many of these challenger varieties can be produced, kegged, bottled, canned, and cartoned on the same (or similar) equipment to what brewers already have. No doubt it's an opportunity, but it leads the most stalwart craft breweries to existential crisis.
"To me, this invites a question: 'what does craft want to be?'" Watson asks. "I'm never going to tell an entrepreneur what they should do with their business. That's your choice. Some brewers are clearly going to move into these other beverage products, moving into the fourth category and trying to grow like the large brewers into wine, hard liquor, or other beverages. Others are going to try to stay in beer. I think we're reaching a call-to-action moment for those who really want to grow the beer category."