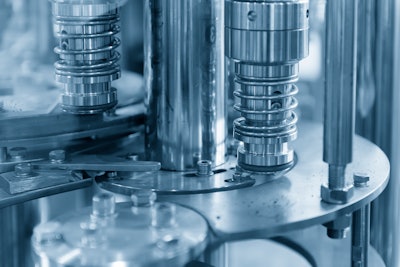 The pandemic accelerated online grocery sales, with 73% of consumers saying they purchased groceries online in early 2021, up from only 17% in 2017. And 61% said they shop online now more than they did pre-pandemic, according to PMMI Business Intelligence's new report "2021 Beverage Trends Driving Change."
In addition to purchasing beverages alongside online grocery orders, D2C sales have also become more common, with 44% of beverage manufacturers interviewed stating they are shipping at least some of their products directly to consumers through e-commerce orders. "Shipping direct to consumer (DTC) is costly and we need to rethink the existing package," said one Packaging Engineer.
As consumers are making fewer purchases from grocery stores because of e-commerce, there is a shift in size and packaging preferences. Specifically, consumers are moving away from mid-size beverage options in favor of larger bulk formats or multipacks of smaller sizes. Gallon sizes and multipacks (especially variety packs) of single-serve sizes have expanded in popularity, while sizes such as the 20oz bottle have fallen out of favor. One Senior Packaging Engineer said, "There are global plans in place to add lines that are dedicated to the demands of e-commerce."
---
---
It is predicted that market share gains made by online grocery shopping will endure at least partially beyond the pandemic, and that consumer preferences for products like multipacks of smaller sizes are likely to continue - an important consideration for beverage manufacturers as they weigh the future of their operations and machine needs.
The shift to multipacks for smaller size products means production requirements for these configurations are typically more challenging, as they require more units to be produced overall, and the growing popularity of variety multipacks creates additional logistical challenges in production. Machines need to be reliable, flexible, and capable of running at high speeds to increase overall production and minimize waste during rapid changeovers.
As a result, beverage manufacturers are looking to fully automate these processes, often through robotics. Some manufacturers are even going all-in on their own e-commerce channels, with 22% of manufacturers interviewed stating they intend to add brand new production lines to accommodate online orders.
Voice of the Beverage Manufacturer:
· "Market strategies will continue to evolve post-pandemic; overall we saw individual single-serve beverages decline, since people were staying at home, but we anticipate demand to return for individual single-serve," said one Packaging Manager.
· "Our operations were constrained by our equipment capability and over the last year we heavily invested in robotics for variety packs," said another Operations Manager.
· "We have already adapted distribution centers in various locations to handle direct-to-consumer shipping," said a Packaging Manager.
Download this FREE report below.
Source: PMMI Business Intelligence, "2021 Beverage Trends Driving Change"
---
PACK EXPO Las Vegas and Healthcare Packaging EXPO (Sept. 27-29, Las Vegas Convention Center) will reunite the packaging and processing community. With over 1400 exhibitors, no other event in 2021 will bring together a more comprehensive gathering of suppliers offering new products, technologies and solutions. Attendee registration is now open.