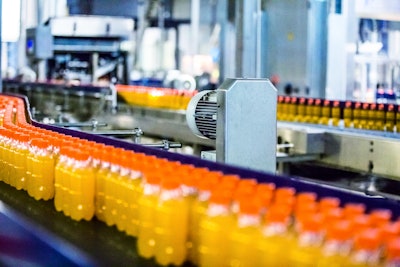 As trend-driven SKU proliferation accelerates in the beverage market, manufacturers are offering products in new formulations and sizes to cater to sustainability and convenience demands. Old products are being reworked into new formulations to address functionality and health goals, along with entirely new offerings.
According to PMMI Business Intelligence's new report "2021 Beverage Trends Driving Change," this increased expansion of SKUs has created new considerations for beverage manufacturers, who must accommodate new packaging shapes, sizes, and materials, as well as contend with processing and filling new formulations for entirely new products. "We are basically making improvements along the entire line," said one process and automation engineer, "upgrading processing equipment, modernizing filling capabilities, and changing packing formats - all due to expanding product diversity."
This has created a need among beverage manufacturers for dynamic machines that are highly flexible in all aspects of production. This equipment must be intuitive, easy to operate, and offer automated product inspection, while also handling a wide variety of product formulations and packaging sizes, shapes, and materials.
---
---
IIoT Automation and Digitization
Beverage manufacturers are also turning to automation and digitization to streamline their processes and improve overall efficiency. Manufacturers are using smart automation to streamline changeover speeds, automate complex packaging operations such as building variety packs, and improve efficiency through intuitive and comprehensive HMI and PLC interfaces. These changes are also important in the face of ongoing skilled labor shortages in manufacturing.
Beverage manufacturers are also increasing their level of digitization, by adding technology up and down production lines to gather data and monitor processes. These new sources of data are being used to analyze individual machine functions and overall production operations, to identify and eliminate inefficiencies and maximize uptime and output. 72% of manufactures interviewed for the report are increasing their levels of data and technology-based solutions, and 33% are specifically looking at adding more robotics to their operations.
Download this FREE report below.
Source: PMMI Business Intelligence, "2021 Beverage Trends Driving Change"
---
PACK EXPO Las Vegas and Healthcare Packaging EXPO (Sept. 27-29, Las Vegas Convention Center) will reunite the packaging and processing community. With over 1400 exhibitors, no other event in 2021 will bring together a more comprehensive gathering of suppliers offering new products, technologies and solutions. Attendee registration is now open.