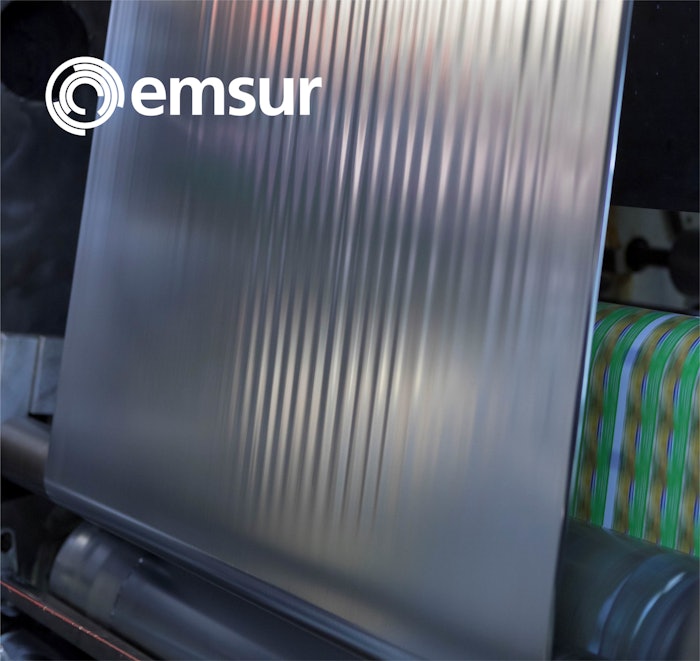 The two main divisions of Grupo Lantero will display their combined solutions to more than 50,000 expected attendees from the dairy, fresh food, processed food, beverages, and home and personal care consumer markets, among others. Coexpan and Emsur will be at Booth E-7366.
Focusing on delivering value through better packaging
Both sister companies will present at PACK EXPO Chicago their latest packaging developments focused on their innovation pillars: convenience, active & smart, sustainability and differentiation, mainly intended to the food and beverages industries.
Increasingly, consumer trends are driven by the demand of more portion control, personalization and flexibility in their packages that can be suitable for on-the-go lifestyles as well as reducing the amount of food waste at their homes. Likewise, freshness and longer shelf-life in plastic containers for better food preservation are making a significant impact on the industry with more active and intelligent packaging solutions.
To meet the increasing consumer's requirements, in terms of convenience and food waste reduction, Coexpan and Emsur will show at PACK EXPO their latest packaging developments such us resealable and peelable films; multi-layer sheets with medium and high barrier protection suitable for a wide range of packaging applications (lids, flow & pillow packs, rigid trays, vacuum skin trays, single-serve capsules, etc.); a variety of lids, sleeves and pouch formats with a wide range of printing effects and finishes; and f/f/s rigid sheets with anti- microbial additives and oxygen scavengers, among others.
New solutions for recyclability meeting circular economy principles
Furthermore, in compliance with their commitment to sustainability, Coexpan and Emsur have developed new packaging solutions aimed to meet the new targets for improving recyclability, reducing environmental impact and plastic waste. Accordingly PACK EXPO's visitors will find products made with bio-based materials like PLA (sleeves, lids, labels, pots, etc.) and the much-demanded OPS wrap-around banderole, as well as other rigid packaging solutions made with post-consumer recycled materials, such as 100% rPET trays and FFS sheets made of rPS, suitable for food contact and aligned with the principles of the Plastics Circular Economy.
Coexpan and Emsur product portfolio includes rigid solutions: f/f/s plastic sheets, roll-stocks and thermoformed containers such as fresh food and ready meals trays, cups and pots for coffee and tea, clamshells for fresh fruits and vegetables, among others; and flexible solutions such as f/f/s lidding, in-mould labelling, laminated films, gravure and HD flexo printing, shrink sleeves, roll-stock films for f/f/s products, bags and pre-made pouches for fs applications.
Companies in this article