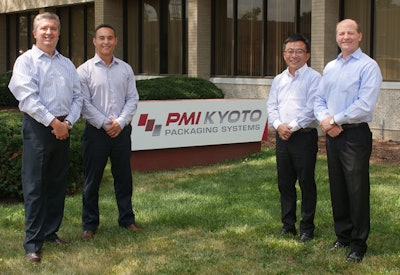 PMI KYOTO will continue to operate out of PMI Cartoning's Elk Grove Village, IL, location and offer the same service and high-quality vertical and horizontal cartoners, case packers, and integrated packaging systems customers have relied on for the past 25 years. In addition, new offerings will be available from the Kyoto product line, including over-wrappers and palletizers, which Kyoto has been providing for more than 70 years to the packaging industry.
Branko Vukotic, former PMI Cartoning managing director and current president of PMI KYOTO, said the acquisition helps PMI Cartoning expand into new markets, including medical and pharmaceutical, and helps Kyoto expand into North America with its current product line.
"This is an exciting time for PMI and this acquisition positions us for future growth and added application experience," Vukotic said. "Customers will quickly experience the benefits gained by merging technologies and the strong manufacturing capabilities between PMI and Kyoto, now PMI KYOTO Packaging Systems."
Companies in this article