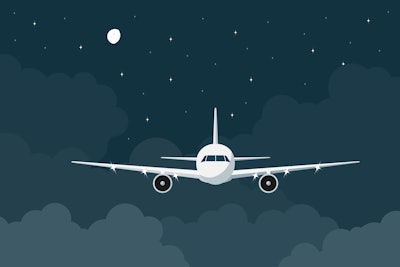 When you handle a large volume of product, making a small change can have a big impact—that was the underlying lesson of a presentation by Michael English, Associate Director, Engineering, Merck, at IQPC's 14th Cold Chain - GDP & Temperature Management Logistics Global Forum in Boston. English presented a case study that demonstrated how Merck generated $2 million in savings by switching from second-day to overnight shipping.
According to English, there are seven "R's" of logistics: you're moving the right item, in the right quantity, to the right location, the right customer, under the right conditions, in the right amount of time, for the right price. Second and third day shipping is much less expensive than overnight shipping, but if a customer needs or expects an order to arrive, sometimes overnight is the only choice.
When you consider temperature of your lanes, it's important to consider actual lane temperature as opposed to the forecast or high temperature for any given day. For example, English asked the audience to consider a 90-degree day. If you're shipping overnight, you're likely packing product in the afternoon, and shipping in the evening, well outside of the maximum temperature of the day. If you know your stability budget, the key sensitivities of your product, and the maximum temperature for your lane, and engineer to the correct temperature, you'll find that you can likely make adjustments to the shipping requirements of the packaging.
Why did switching work? When shipping overnight, the shipping costs themselves were higher. But according to English, with two-day shipping, the packaging had a higher chargeable weight and more materials were needed to maintain temperature over time. The team at Merck had to ask themselves, "How much is enough?" with regard to packaging requirements. If Merck could reduce packaging costs/chargeable weight, they could potentially balance the costs or even save money shipping overnight.
Through testing and evaluation, Merck was able to switch to frozen gels and shave an inch off the size of their shipping containers. They were also able to reduce refrigerant use by one third, which resulted in a reduction of both materials and weight.
Ultimately, the savings per shipment was modest, only $1 per package. But when shipping more than one million small parcels per year, the savings has become significant—more than $2 million and counting. In addition, customers are receiving shipments in smaller parcels and earlier than before. It's a win-win for everyone involved.
Companies in this article