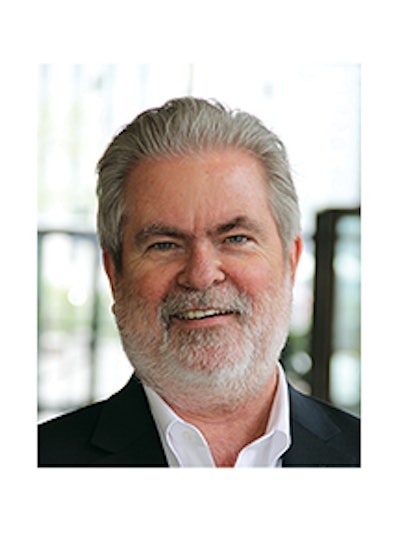 With so much North American manufacturing heading to China, it seemed that sooner or later I'd wind up there myself to report on some packaging aspect of that manufacturing.
But then a lot of manufacturing started exiting China as it got "reshored" back to North America. Next, the Chinese economy stumbled, and the dizzying growth that had been the norm for so long tapered off. It started me thinking that maybe my going to China wasn't all that preordained after all.
And then I was invited to address the Functional Beverage and Nutritious Food Summit 2016 in Guangzhou, a conference put on by Ringier Publishing, a media and events firm with which Packaging World has had a partnership since the late 1990s. The next thing I knew I was suffocating in the August humidity outside the Guangzhou central train station.
Dealing with the humidity was a small price to pay for an otherwise fascinating experience in this South China city of 8.25 million. In addition to talking with a number of Chinese packaging professionals—not just from the supply side and the end user side but also from academia and associations such as the Indonesian Association of Food Technologists—I had a chance to visit the Guangzhou plant of Yantang Milk Co. Ltd. This company is about to exit its existing facility as it is nearing completion of a new plant that will have a daily capacity of 600 tons of dairy products. The new plant will be one of the flagship production bases in all of South China. (Shown beside a model of the new plant are Chief Engineer Food Science Professor Yu Bao Ning on the left and Ms. Wangdan, Packaging Director, R&D Center, who graciously escorted me through the existing plant.)
Not only does Yantang have established aseptic production lines anchored by equipment from both Sig Combibloc and Tetra Pak, but also the firm markets refrigerated milk in single-serve Ecolean standup pouches. Premade and supplied in rollstock format, these pouches are made partly of calcium carbonate, which means they minimize the amount of packaging material content that is petroleum-based. They also have a unique user-friendly handle that is filled with air at high speeds on the same machine that fills the liquid product.
It turns out that the Ecolean technology, which comes out of Sweden, is quite popular in China. It's also found in places like Pakistan and Colombia. But it has yet to find a U.S. customer. Not sure why that might be, nor do I know what it means. Just passing it along as one of the many things I learned while in China. If nothing else I guess it's a reminder of how often an emerging packaging technology gets adopted more quickly in some regions than others.
Also on the Ringier program was a trip to Tech-Long Packaging Machinery Co. Ltd., located a short bus ride from the downtown Guangzhou Westin where the Summit was held. Established in 1988, this firm now makes everything from injection molding to stretch blow molding to blow/fill/seal to labelers to case packers. Turnkey solutions, in other words, is what they're all about at their impressive 170,000 square meter facility. They also operate what they call OEM factories, nine of them currently, where they fill product on a contract basis at facilities owned by the likes of P&G and a couple of carbonated soft drink multinationals, as well. I'm looking forward to catching up with Tech-Long Sales Director David Hwang at the Tech-Long booth at PACK EXPO International.
As for China overall, I'm the first to admit I barely scratched the surface. But I'm mighty glad I had my glimpse at last.