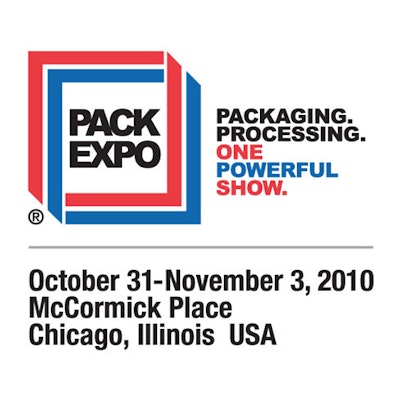 The annual honor will be presented at a special reception during Pack Expo International.
"Being inducted into the Packaging Hall of Fame is the top honor a packaging professional can receive in his or her career," says Maria Ferrante, Vice President, Education & Workforce Development, PMMI. "It really is a lifetime achievement award."
Nominations are due to Ferrante no later than August 24, 2010. They can be sent directly by e-mail or submitted through an online nomination form. Submissions should clearly describe how the candidate has:
• Personally advanced the science, technology and practice of packaging (Please cite scientific inquiries, technologies advanced, patents received, etc.)
• Expanded packaging knowledge and the understanding of packaging (Please cite significant roles played in packaging education, research, market analyses, published works, etc.)
• Been a remarkable volunteer leader in the packaging community (Please cite leadership roles played in packaging associations/organizations and the groups' accomplishments during the nominee's tenure.)
Submission guidelines:
• Submit nominations of up to 1,500 words to Maria Ferrante.
• Please include a recent headshot (color) as a .jpg, .eps or .tif file.
• Submissions may be sent by e-mail ([email protected]) or provided by PMMI's online nomination page.
• Nominations will be accepted through August 24, 2010.
Any industry professional may nominate a candidate, and candidates may be nominated posthumously.