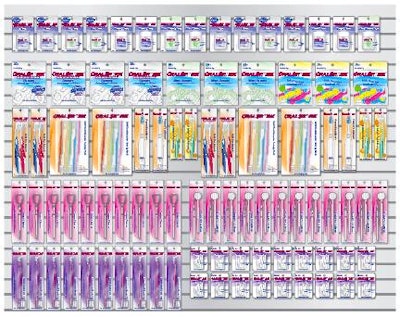 A new paradigm of value exists today as women out-earn their husbands 30% of the time: Her wants and desires have become elevated in the rise of luxury goods.

For years, marketers have known that men shop on a mission while woman shop on an exploration. How to attract her upscale aspirations but fulfill her desire to gain value? Go where she goes. Discover the elevated sensibilities of her retail and online shopping, Internet, and media habits. Cross over upscale and sophisticated visual sensibilities and marry these to the category codes in which your brand lives, but reinvent them to exploit consumers' desire for luxury items that look good but cost less.

Even if your brand is a bar of soap or a tube of toothpaste, look at how Michael Graves and Issac Mizrahi have designed everyday items for Target with products in cool structures with modern and sophisticated wrappings to depict the visual territories of luxury and elegance with futuristic, utilitarian, and urban simplicity. Not only are these design aesthetics elevated, but many commodity oriented brands are now designed to delight the senses with a sophisticated visual and verbal language.

Body lotion is touted as "Energy-Glow Emulsion," Method's dishwashing soap in cucumber and lavender aromatherapy scents are translucently beautiful, packaged in iconic shapes resembling perfume.

Value-licious

Some consumers believe that A&P's store brand, "America's Choice" makes the best Chocolate Chip Cookie available in America. Once home, these indulgent cookies may be placed onto a simplistically chic plate designed by Martha Stewart from Kmart, as a dinner party is in full swing.

Godiva will forever serve as the pinnacle of luxury and decadence, but consumers today are dialing down to a new method of entertaining and gift-giving to convey the urban hipster they perceive themselves to be. With the introduction of Target's Choxie line, the advertising message is clear. "People don't need to spend a fortune to have fun and make a great impression." The design sensibilities are fresh yet retro and the flavor names are unexpectedly whimsical and deliciously decadent, packaged in collectable tins priced from $1.80 to $12. Does this value-licious gift-giving scream tightwad? I think not. Mass-luxury items have become the buzz among woman, the primary shopper, as she seeks caché.

Woman for centuries have spoken the virtues of the United Kingdom's number one name in beauty, Boots. A trip to London without a Boots brand experience was considered incomplete. Boots' state-of-the-art skincare, de-stressing solutions, and sensual pampering products speak of innovation and excellence. But what is the real noise about? Value! The average price point of $9.99 is camouflaged in the facade of trend-setting, upscale branding tactics that mimic luxury goods. It's a universal fact—woman love value ,and mass-luxury brands provide a sense of belonging and comfort to mirror her elevated aspirations at attainable price-points.

Is value a retro-trend?

Centuries ago, women found value at Woolworth's, JC Penny, and Sears—the true leaders that began the one-stop shopping experience. By the 1950s, this shopping model was applied to the era of convenience with the dawning of the American grocery store. Suddenly, it was no longer necessary to make several stops to visit the butcher for meat, the produce stand for vegetables, or the bakery for bread.

Today, 87% of consumers' research products on line as women continue to dominate the online marketplace. Even groceries are a click away as today's milkman has become the Fresh Direct driver.

Are today's consumers cocooning in their virtual homes using their TVs and laptops as shopping portals or are they out in the stores more than ever, crossover shopping to experience the paradigm of value as they wish it to be?

Have retailers such as Target, H&M, IKEA, Kmart, and Costco invented mass-luxury appeal to bring the sport of shopping back to its original playing field? Can national brands in all categories follow, short of hiring a world-famous fashion designer? Absolutely! Begin by understanding her total visual world and how her crossover shopping habits drive her premium preferences in terms of colors, shapes, symbols, and words. This basic knowledge of how she sees and recalls brand images may be applied to all categories. However, you must also extrapolate and reinvent the visual and verbal territories of what she "perceives" to be caché, premium, and desirable.

The shopping game

Shoppers today are strategically delayed to part with two of their most precious assets, money and time. Let's tag along with the primary shopper, a woman on a typical Saturday afternoon:

First, she encounters "drugstore delay," with make-up counters placed on the outer racetrack to provide privacy, while she waits for her prescription and transforms herself with a lipstick. Next, she is confronted by a "department store diva" touting a free gift. This person is positioned as a beauty expert and clothed in a clinical and authoritative white lab coat created to intimidate against price inquiry or direct-product handling past a 90-second window.

As our shopper crosses the mall she enters "specialty sensation," where a new form of women's liberation exists. Prices and products are displayed for full interactive pleasure. Sedated by acceptance, she will spend, on average, 30 minutes trying products and gathering information product samples. Then she stops by "mass magnification," designed for her all-family needs with a one-stop-shop experience. Here she often buys brands and services, other than food, for her home.

Her next stop, one of her personal favorites, is "warehouse wonderment." It is created with the illusion of saving money, allowing her to buy bulk at the wholesale level. Tbe warehouse store concept cleverly targets every consumer's desire to "get a good deal." Last is her least favorite shopping stop, "supermarket seduction," where she sees the flowers and the produce first to connote that everything inside the store is fresh. Her most frequently purchased items, dairy, are strategically placed in the back of the store, subjecting her to see thousands of SKUs at a peripheral level, all competing for her attention, and heart and a space in her cart, while the music drones on at a low tempo to slow her down.
It is no wonder that she returns to her sport utility vehicle stocked with unplanned purchases as concerned family members wonder, where can she be?

This multi-channel form of in-store seduction reveals that brand marketers and designers who understand how to identify and extrapolate her crossover visual and verbal territories from the department store to the grocery store will be the winners of the shopping game.

Packaging luxury for less

How can your box of crackers become the "Michael Graves" of Target, the "Martha Stewart" of Kmart, or the "America's Choice" of A&P? It's simple: Go where she goes. Follow her crossover-shopping route. If you are branding a can of soup, a loaf of bread or a detergent, there is no excuse to look and feel like a commodity brand. Target aspiration first and value last.

When OralSpark asked the Goldstein Group to design a value line of dental products for dollar store distribution, we crossed-over the expected category codes of blue, white, and silver to connote sterile and ethical care. The design includes the unexpected color of a rich burgundy with an orange accent in the brand mark to dial up a premium perception. The color of the translucent structures and segments mimics fashion trends while the wave pattern creates a premium billboard element to present an upscale shelf strategy—at a dollar store!

Today's brands must extrapolate the elevated sensibilities of consumer's retail and online shopping, Internet habits and media habits. These crossover visual sensibilities must be harnessed and married to the category codes in which your brand lives, but reinvented to take advantage of consumers' desire for luxury items that look good but cost less.

Today's consumer expects luxury, no matter what the distribution channel. Brand marketers and designers hold the platinum-plated key. Embed a sense of luxurious value into your brand, no matter what the product. Consumers will sense it and make it part of their world as we all naturally aspire to get more, for less.

This article was excerpted from Goldstein's forthcoming book "The Seducers—The Seduction of Shopping." The Goldstein Group is a New York City-based, bi-costal brand identity communications firm.