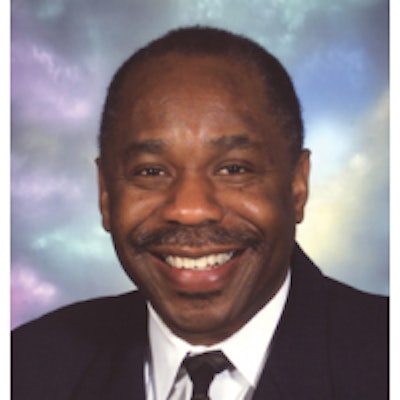 What earns a reverse auction its name is that, in contrast to a conventional auction in which buyers compete by bidding upward, in a reverse auction suppliers compete by bidding downward. What further distinguishes reverse auctions is that they are on-line events, hosted by a single buyer.
Being a type of e-business, reverse auctions are comparatively new, dating back to the 1990s. Since their original appearance, they've become an established procurement tool. But it's a tool viewed quite differently by buyers and suppliers. To buyers, it's a saw for cutting costs. For suppliers, it's a hammer used against them to smash profit margins.
Over the years, though, a more balanced viewpoint has developed, namely, that reverse auctions are neither unconditionally favorable to the buyer nor unconditionally unfavorable to the supplier. Their usefulness is situationally determined. What's required, therefore, are the proper assessment of a situation and the identification and evaluation of relevant factors. That's especially true regarding purchases of packaging, if for no other reason than the worldwide purchases of materials, containers, and auxiliaries are estimated to be in excess of $400 billion.
From the buyer's perspective
The buyer's objective in a reverse auction is a low price. However, when price exerts an influence in isolation to other worthy factors, the benefits of a low price can be illusionary. Making the benefits real requires, at minimum: 1) that what's being purchased lends itself to a price-focus; and 2) that the bidding suppliers are equal (more or less) regarding other factors that can affect the buyer's satisfaction.
The first requirement is best fulfilled by items that are commodities, items that—for all intents and purposes—are indistinguishable across suppliers. Packaging professionals, however, know that in this era of engineered materials, smart packaging, sustainable packaging, etc., pure commodities are synonymous with stock items. Potentially included are such items as closures, bottles, cans, thermoformable sheet, and strapping—just to name a few. When price is the primary consideration, the implied nature of the buyer-supplier relationship is short-term and transactional, lacking abiding loyalty on either side.
The second requirement, equality across suppliers, is not necessarily an easy determination. It behooves the buyer to screen potential suppliers (there must be multiple suppliers; otherwise, the competitive aspect that drives down the bidding will be missing) before extending an invitation, but what constitutes reliable screening? There's the RFI (Request for Information), for example, soliciting particulars about the supplier's capabilities, skills, reputation among clients, management, and so forth. But because an RFI is noncommittal and doesn't even imply that purchases are imminent, suppliers might not devote much effort to detail, and their reply might be of the FYI type. As such, a buyer might not have the information needed to determine whether the only meaningful difference among the bidding suppliers is price. And if that buyer goes on to conduct a reverse auction, ultimately choosing a supplier on the basis of price, there later might be buyer's remorse. The worse would be inferior quality, but even if quality is acceptable, problems might arise concerning deliveries, unforeseen switching costs, and overall poor customer service.
Reverse auctions require up-front time to: organize, screen potential suppliers, and conduct. That means that an item needed immediately or close to it is not suited for reverse auctions. On a related note, a large firm might well have the IT know-how to set up and host a secure website, then again, so might a smaller firm. But whereas company size doesn't necessarily correlate with internet capabilities (besides, there are third-party companies that offer hosting services), size does affect the practicality of using reverse auctions. That's because the larger the purchase volume, the greater number of suppliers that will think that it's worth their while to participate. The relationship favors centralized procurement; a buyer can determine corporate-wide need for an item by totaling the needs of its various departments, divisions, and subsidiaries.
From the supplier's perspective
A rational supplier prefers to avoid reverse auctions, altogether. Rather than compete on price, the supplier prefers to compete on differentiating factors that, ideally, yield fatter profits. That enviable position is attained over time by convincing buyers that the offered products and services have strategic value and that a long-term relationship is the way to harvest that value. But even a supplier of differentiated products and services might, nonetheless, also offer other products and services that are consistent with reverse auctions. So regardless of how a supplier ends up at the bidding, knowledge and preparation increase the chances of winning.
A supplier readying for a reverse auction (or even the screening process) should acquire intelligence about the buyer's products and the buyer's standing within the industry. Arguably more important is that the supplier has self-intelligence, enough so that the supplier knows its bottom price, one derived at smartly. Excess capacity, for example, might be an advantage; still, a supplier needs to know the minimum price that would make a contribution to covering fixed costs. An inadequately informed supplier runs the risk of winning the bid at the expense of a reduced bottom line; for, one can't take a loss on the individual item but make it up in volume.
And despite the inherent short-term nature of reverse auctions, all suppliers should be aware of long-term consequences, specifically on reputation. If a winning supplier resorts to cutting corners to compensate for having bid too low, not only will that supplier be excluded from that buyer's future auctions but that supplier risks negative word-of-mouth.
Mind your P's
The initial stands for packaging and for procurement, the disciplines at the core of this whole discussion. Collaboration between the two disciplines, however, is not automatic, given that their objectives can be different, even opposing. Procurement, in large part, is about cost-savings (translated, obtaining low prices); packaging, being interdisciplinary, should take a more systematic perspective. The proper degree of collaboration between the two makes for the effective use of tools, whether they are reverse auctions or others, ranging from spot buying to RFP (Request for Proposal). Such collaboration is becoming a trend, one that no one should want to see reversed.
Sterling Anthony is a consultant, specializing in the strategic use of marketing, logistics, and packaging. His contact information is: 100 Renaissance Center- Box 43176; Detroit, MI 48243; 313-531-1875 office; 313-531-1972 fax; sterlinganthony1@sbcglobal.net; www.pkgconsultant.com