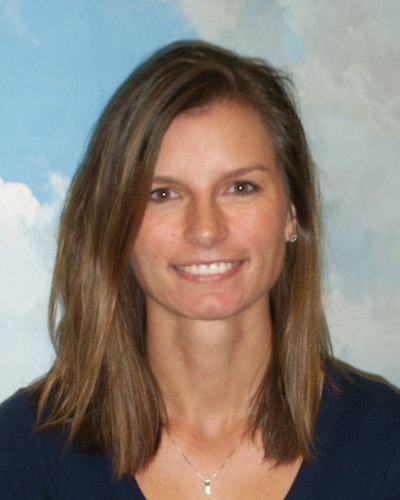 Packaging World:
Tell us about your company's veterinary division and the products
you manufacture.


Farren Paton:
Our global headquarters for Novartis Animal Health is in Basel, Switzerland. We have a full range of companion and farm animal health products including companion animal parasiticides, pain treatments, and allergic dermatitis among others. For farm animals, we market vaccines and an anti-infective in the United States and parasiticides outside of the United States. We also carry a line of vector control or bioprotection products for livestock facilities.

Does your company actually package these products or do you outsource these functions?
Novartis Animal Health packages product internally and externally. There are six major Novartis Animal Health facilities located worldwide: two in North America, three in Europe, and one in Asia. There are more than a dozen packaging lines at NAH locations.

What are general differences between human and veterinary medications and what does that mean for packaging?
In regards to pharmaceutical packaging, there are no major differences between humans and animals. As a packaging engineer for an animal health company, I am still focused on providing a safe and effective package that protects the product and delivers the dosage accurately to the patient. Similar dosage forms are found both for humans and animals, such as tablets, capsules, oral suspensions, injections, and topical treatments.

The delivery method for topical treatment on livestock, however, is unique compared to humans. For example, in sheep when the farmer has several hundred to thousands of livestock to drench in a treatment period the packaging helps aid the farmer with his tasks. A drench gun connected to a bulk container accurately dispenses the medicated product on the animal quickly and efficiently.

How are veterinary products and packaging regulated?
Veterinary products are regulated under CVM (Center for Veterinary Medicine), a division of the FDA. Also, some pesticide products are regulated under the Environmental Protection Agency.

Have you launched any new products this year?
Two new products we have recently introduced are Parastar and EasySpot, Novartis-branded formulations of the flea and tick adult parasiticide fipronil. The applicator for these products is designed to be more consumer-friendly than other applicators used to administer flea and tick control products in that they are spill-proof.

What are the trends in packaging for the veterinary sector?
Trends for veterinary packaging are user-friendliness for the vet or vet technician administering the product. Also, there is a focus on dosing the product at the vet clinic from a multidose container and sending the specific dose home with the pet owner to administer at a later date.

Another focus for packaging is comfort to the patient (i.e. animal) while treating. For example, if a dog has an ear infection, the part of the package that comes in contact with the infected area would need to be soft and pliable to decrease the stress of the patient during treatment.
Companies in this article