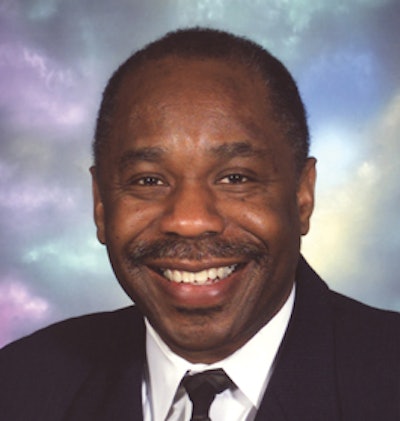 Packaging has the power to bestow a unique identity to a product. Packaging, through graphics and structure, can differentiate the product, thrusting it forward in a cluttered retail environment. Companies that successfully harness packaging as a differentiator can expect some design elements to be imitated. Imitation is sometimes subtle, but other times it's blatant because the intent is to invite mistaken identity, although not the trade-dress infringement lawsuits that sometimes result. Consumers who commit mistaken identity are likely to be peeved if the product falls short in quality and performance but pleased if the product proves to be equitable (especially at a lower price).
There's another type of mistaken identity, one in which one product is mistaken for another of a different category. That type comes in varieties, but what they have in common is that children are the most vulnerable to the ill-effects of such confusion. Not all ill-effects are lethal, but any untoward result should be of concern because the protection of children is a familial, corporate, regulatory, and societal concern.
Cleaning up our act
An example of the potential for mistaken identity is household cleaning products. The cylindrical, green packaging for a leading brand of powered cleanser bears a strong resemblance to the cylindrical, green packaging for a leading brand of grated parmesan cheese, down to the shared red and yellow accents. Additionally, the golden color of some liquid cleaners resemble that of apple juice, and that both are available in clear bottles further increases the chances of mistaken identity.
That's not the extent of it, either: there are liquid cleaners that are of bright, sparkling colors and that come in clear bottles, in shapes similar to those of juices, soft drinks, and energy drinks. As if that weren't enough to establish a resemblance to beverages, the labels on some of those bottles sport fruit-inspired names and even depictions of the fruit.
A cleaner in mistakable packaging is exempt from the Poison Prevention Packaging Act if it doesn't contain chemicals targeted under the Act. Such a product doesn't have to use child-resistant closures. The number of exempt products──already large──will increase with the
all-natural
trend (which isn't limited to household cleaners, in that the health & beauty industry has many entrants by way of shampoos, fragrances, creams, etc.). It's not altogether the Wild West out there, because federal regulations prohibit toxic substances from being sold in anything that resembles food packaging. Ironically, a marketer of a cleaner with suspect ingredients might have a friend in the U.S. Consumer Product Safety Commission. That's because if the labeling identifies the product as a cleaner, the packaging might fall under the Commission's catch-all description of "general purpose."
Being in regulatory compliance, however, doesn't mean that the company has fulfilled its responsibility of placing a reasonably safe product in the stream of commerce; for, that company yet might find itself the Defendant in a product liability suit stemming from an incident of mistaken identity related to packaging.
Intentions and motives

It never benefits a company to be accused of sinister aims but that's what a case of packaging-induced mistaken identity can bring. A few years ago, a giant in the candy industry came under public fire because the packaging of a new launch was said to resemble the packaging of street drugs. Although the company denied intentionally designing the packaging for that effect, it relaunched the product with different packaging. Even more recently, a manufacturer launched several varieties of smokeless tobacco products in packaging that critics claim resemble the packaging of candy, dissolvable breath mints, etc. And is it corrupting for a winemaker to distribute its product in bottles with labeling featuring a certain feline character that just so happens to be popular with girls and is the subject of scores of books, clothing, toys, and other items? Some parents say, yes. While not cases of mistaken identity in the sense of confusion as to what the product is, the preceding examples demonstrate that packaging can invoke questionable associations.
One might think that when two "children-friendly" companies enter into a licensing agreement that the resulting products' packaging wouldn't draw criticisms; but, that's not necessarily so. Some years ago, a major cereal maker launched gummy candy in the shape of a world-famous snap-together building blocks toy, in packaging that not only featured the toymaker's logo, but replicated the structure and graphics of the toy packaging. The packaging identified the product as "Fun Snacks," however, the issue is whether that's sufficient to prevent confusion on the part of a child who's familiar with candy and toy and who might mistakenly swallow the latter.
So, what's a company to do?

Every case of mistaken identity reflects the company's judgment; as such, forethought can go a long way in avoiding negative consequences. Start at the beginning, when fundamental evaluations should be made about what the packaging is communicating. Second (arguably equal) in importance to identifying the brand, packaging should identify the product category. If that's not done unequivocally, there's the potential for mistaken identity. Package design research can aid in that regard. A skillful moderator of a focus group, for example, can solicit from participants whether the package communicates the desired product category and whether the package suggests another product category. Another possibility is the use of a tachistoscope, a device that projects an image of the package onto a screen for as little as a fraction of a second. How long it takes for the participant to identify (or misidentify) the product category is an indicator of how effective a communicator the tested package is.
Mistaken identity, by definition, involves an error on the part of the identifier; hence, it carries an inherent possibility for negative consequences, even if such consequences don't eventuate. And that's just a fact──no mistake about it.
Sterling Anthony
is a consultant, specializing in the strategic use of marketing, logistics, and packaging. His contact information is: 100 Renaissance Center- Box 43176; Detroit, MI 48243; 313-531-1875 office; 313-531-1972 fax; sterlinganthony1@sbcglobal.net; www.pkgconsultant.com