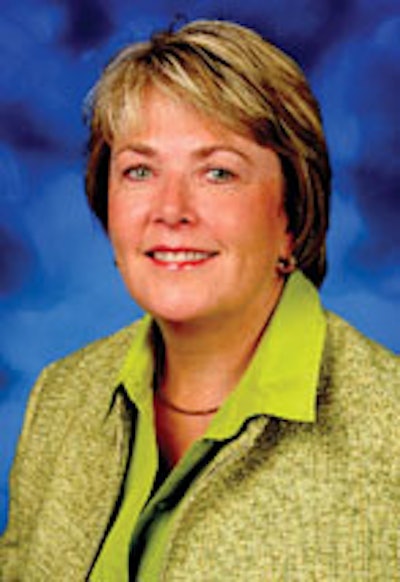 So how does a packaging professional convince the organization that packaging makes a strong contribution deserving the support of senior management? By showing how packaging is anything but a "necessary evil" and actually adds value both tactically and strategically. Here's a three-step plan that will help.
Build your brand
Whether you're a packaging engineer handling the needs of your company single-handedly, or you're part of a corporate packaging department, building a "brand" inside the organization is a worthwhile first step toward getting your organization to understand and value the contributions that you offer. Building a brand is a strategic investment—a campaign designed around a long-term objective. A good brand provides context and support to tactical work and is strengthened, of course, by the day-to-day successes of the team.
To start building your brand, consider creating an "elevator speech." This is an explanation, a carefully chosen sentence or two, that articulates exactly what you are doing for your organization, and how your work ties in to the strategy and objectives of the greater organization. If you arm everyone in your group with the elevator speech, you'll be communicating a consistent message about your purpose. Your management, and your own group members, will be very clear on your priorities.
Focus your message
Once the building of your brand is underway, shift your focus to the entirely different set of tactics required to get what you need today. It's critical to understand and articulate exactly what you need, to exude confidence by being bold with your request, and to craft the message to fit the audience.
It is likely that your executive audience, who still perceive packaging as a cost, will have specific expectations about the messages you bring. They will expect a discussion centered on cost. To achieve your objective (to get capital for a new piece of equipment, for example), it's important to address those expectations directly. This can be a challenge for technical people who think in terms of "cause" and "effect." The more effective approach is to describe the results—the "effect"—first, and the "cause" second.
Don't succumb to the temptation to dilute your message with anything unrelated. This is not the time, for example, to stray from your immediate need to talk about strategy. The tactical and strategic support one another, but mixing them together, ironically, minimizes the impact of each.
Instead, create an easy "yes" for your decision-maker. Anticipate and answer a few practical questions that, left unanswered, could delay a decision. For example, you might have worked with other members of the team to determine which budget would support the purchase, where any benefits would be realized, the communication needed with other affected functions, etc. Having paperwork ready for a signature is a time-saver and a signal that you're planning on immediate action.
Remember to stop when you have achieved your objective. It's not impossible to talk your audience out of their decision. The only thing left to do, after the work is done, is to confirm that you've delivered. This earns you completion "points" and builds the credibility of your brand, which continues to work for you in the background.
Check the mirror
As you transition back and forth between the strategic work of building your brand and the tactical work of meeting everyday demands, it's worth pausing for a moment to look in the mirror to review your own position. While you're doing a great job of anticipating roadblocks—such as struggling to help senior management value packaging—check to be sure that you're not inadvertently adding roadblocks yourself.
This is an exciting time to be involved with packaging. Sustainability efforts, the importance of innovation in product delivery, and the growing complexity in global supply chains are contributing to greater awareness of the broad impact packaging is having on many organizations. Building a brand—a reputation—inside your company and appropriately focusing your communications to decision makers will open the door to an expanded role for packaging in your organization.