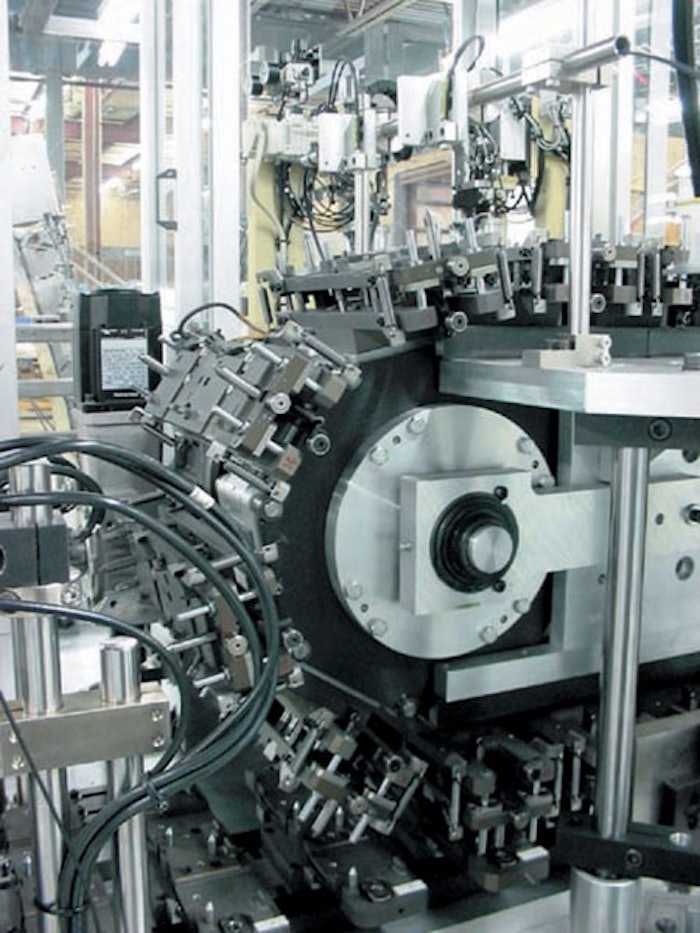 ABCO Automation, Inc. is a builder of custom machinery for a number of applications, including packaging. It sustains its growth and profitability by sourcing as many of its machine components as possible rather than machining them in-house.
A recent application-specific order called for a continuous-motion machine about 20' in length having a precision link conveyor chassis, multiple 5- and 6-axis robots, and numerous vision systems. In building the machine, ABCO relied heavily on the configurable components available through Misumi USA. In fact, out of approximately 10,000 components in the machine, about 3,000 were ordered from Misumi. This included such things as linear shafts, flanged linear bushings, strut clamps, locating pins, belts, bearings, plates, bolts, and rollers.
"Making one third of the machine from Misumi components played a huge role in the success of this project," says senior mechanical engineer Dan Pescariu. "Unlike custom components machined by us, with configurable components we can use the Misumi online CAD Configurator to design components to spec and then download the Native CAD files directly from the site. What you configure is what you get."
Another huge benefit in relying on configurable components is that repeatability is greatly increased. With custom machined components, too often the subsequent iterations of the same component for a second or third machine won't precisely match the original. With configurable components, the repeatability inherent in the process takes much of the guesswork out of the design and build process. And with these particular packaging machines—high-speed, high peformance, multi-axis, robotic loaders—guesswork was not an option.
Working with the configurable components has changed the thinking behind designing and building custom machines at ABCO Automation. The previous thinking, says Pescariu, was to design the machine, then specify as many standard components as possible and then flll in the rest with custom components. Now the thinking is to specify the standard components and then specify as many configurable  components as possible. In turn, this decreases the amount of custom components, and ABCO reaps the benefit. 
Companies in this article