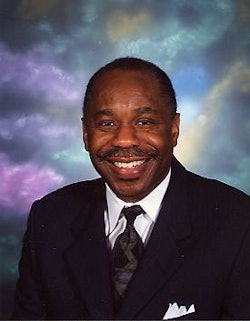 A packaged product is an integrated whole comprised of two components: product and package. Product liability suits can target the packaging even when no claims are leveled against the associated product. The rationale is that if the packaging is faulty the packaged product is faulty. Product liability suits alleging personal injury caused by packaging vary as to industry, product, and circumstances. Such cases, nonetheless, are built on just a few principles.
Strict liability. If the package caused Plaintiff's injury, liability is imposed, period. It's not necessary for the Defendant to have done something wrong, nor to have otherwise been at fault.
Negligence. The Defendant owed Plaintiff a duty-of-care, that was not met, which caused personal injury.
Failure-to-warn. A product posed one or more hazards, such that its safe use depended on adequate warnings, but the absence of such warnings caused personal injury.
Breach-of-warranty. Any of three types of warranties were not honored. An expressed warranty is a guarantee conveyed in words and text. An implied warranty of fitness guarantees a consumer's right to assume that a product is suited for its advertised purpose. An implied warranty of merchantability guarantees a consumer's right to assume that a product is not defective.
---
See it Live at PACK EXPO Connects Nov. 9-13: New Product Launch - Conquer Your Palletizing Needs, by BW Integrated Systems. Preview the Showroom Here.
---
Through one or more of the aforementioned principles, it will be alleged that the packaging rendered the product unreasonably dangerous and/or defective.
Some products are dangerous by nature (e.g., poisons); however, unreasonably dangerous products are dangerous to a degree that exceeds the knowledge and expectations of a typical consumer.
Defective products are so due to either design, manufacturing, or marketing. A design defect is inherent in all items manufactured to that design; in other words, items made exactly to design are nonetheless defective. A manufacturing defect is item-specific, meaning that it was not made to specification. A marketing defect is synonymous to failure-to-warn.
Packaging professionals automatically are stakeholders whenever a product liability case cites packaging. That's because those cases allege (whether explicitly or implicitly) packaging-related errors of omission or commission, intention, or lack-of-foresight, dereliction, or something less-than.Packaging is interdisciplinary, subject to the competing (and sometimes conflicting) demands of other disciplines. That fact notwithstanding, packaging professionals, by title or job description, are the persons who are most knowledgeable about the accused packaging; therefore, they are valuable partners in their company's defense strategy.
Product liability laws differ throughout the U.S. as to limitations and requirements. What the laws have in common, however, is the process known as discovery, through which the parties obtain information. That information can be about anything concerning the packaging, including conception, research & development, testing, manufacturing, commercialization, distribution, and purchase and use by the consumer.
Packaging professionals might be accustomed to interacting with the legal department (or outside counsel) regarding regulatory compliance, for example. Interactions might be less frequent regarding product liability, limited to when the company is sued. But prior to (and even in the absence of) product liability cases, the two disciplines should cement an understanding of their mutual reliance. Such can be achieved through meetings and presentations (attended by other disciplines, too), leading to policies and standard operating procedures.
---
See it Live at PACK EXPO Connects Nov. 9-13: 3D Robotic Belt Pick Solution, by SICK, Inc. Preview the Showroom Here.
---
Companies are known to take out product liability insurance, but the premiums become more expensive the more often the policies pay out, assuming that the insurance company doesn't cancel. Even so, insurance doesn't cover all the possible damages that might result from being sued. An example is a suit that becomes so publicized that it hurts the Defendant's reputation. As another example, a Plaintiff can name as a Defendant any member(s) of the supply chain (including the retailer), possibly damaging relationships among members.
Every year there will be new product liability cases alleging that the packaging was of a certain condition, the condition existed at the time the product left the manufacturing site, the condition was unchanged at the time of product purchase, the condition caused the injury, and, if not for the condition, the injury would not have happened.
Product liability is a risk of doing business and should be reflected in the company's risk management/quality assurance planning. To best position itself, a company needs to be ever-vigilant, always challenging its own beliefs and assumptions regarding the safety and fitness of its products. A company convinced of its own due diligence is vulnerable to blind spots.
Fortunately, there are management tools available to best assure that product liability concerns are reflected in decision-making at all phases of the life of the packaging. One such tool that's growing in popularity, called Failure Mode and Effects Analysis (FMEA), will be the topic of next month's column.