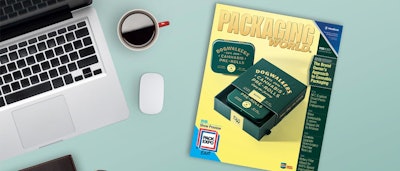 Packaging World's February 2020 issue is now live, wrapping up our 25th year reporting on the industry!
In this issue, you'll learn how cannabis brands are becoming more sophisticated and adapting a decidedly professional approach to the industry. Click here to read the entire issue in its digital format. Other topics in this issue include:
NFC-ready labels that boost engagement and skincare adherence
PACK EXPO East Preview - the show is coming up fast, only a month away!
Greater protection with even less packaging in new, Amazon-approved shipping container
Legacy machines? No problem - this controls upgrade vaulted older packaging machinery into the data age
Rotary filler helps keep pace with booming collagen powder market
Plus e-commerce, sustainability, smart packaging, and much more!