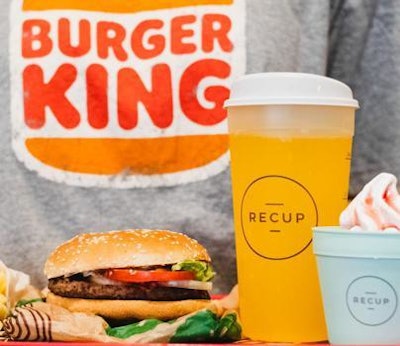 ThePackHub
The trend toward refillable and reusable packaging is gaining momentum as more companies explore ways to reduce their use of single-use, hard-to-recycle packaging. This growth is partly driven by the goal of the Plastic Pact to deliver reusable packaging by 2025. Many of these initiatives are coming from start-up and smaller brands, but multinational companies are also beginning to test the waters with small-scale trials and pilots. The dry food, household, and health and beauty sectors are currently the most active in this area.
Learn more about ThePackHub's Innovation Zone here.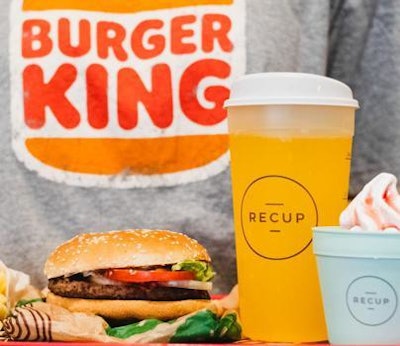 Burger King Offers Reusable Cups in German Restaurants
Fast food giant Burger King has formed a partnership with reusable cup company Recup to supply their reusable cups in German restaurants. From the start of 2023, customers in all 750 Burger King restaurants have been able to order drinks, milkshakes and ice cream in reusable cups. The move follows a successful trial in selected restaurants in the Cologne area as part of a reusable pilot project. The pilot project has provided important insights for the nationwide launch of an attractive reusable system that guests can easily use. A deposit of €1 (£0.88) is paid for Recupcups and lids, which means a deposit of €2 for a drink with a lid. The return is possible in every Burger King restaurant and at over 16,500 Recuppartners throughout Germany. After being returned, the cups are cleaned in the catering dishwashers like normal tableware and then returned to the cycle.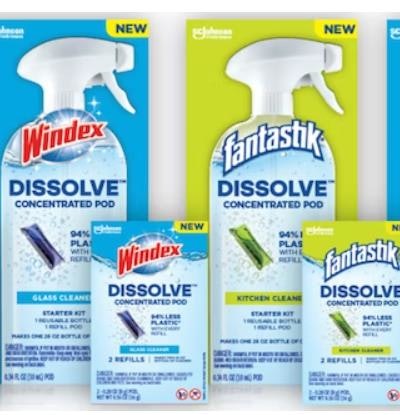 SC Johnson Moves to Refillable Packs for Select Cleaning Products
A major cleaning products manufacturer has launched products that are reusable and refillable. SC Johnson has introduced its Dissolve system which features dissolvable pod concentrates and a reusable PET (polyethylene terephthalate). The company has introduced Dissolve Concentrated Pods for its Windex Glass Cleaner, Windex Multisurface Cleaner, Scrubbing Bubbles Bathroom Cleaner, and Fantastik Kitchen Cleaner. To create the cleaner, users drop the pod into the empty bottle, fill the container up to its shoulder with warm water, twist on the spray dispenser, and shake the bottle to dissolve the pod.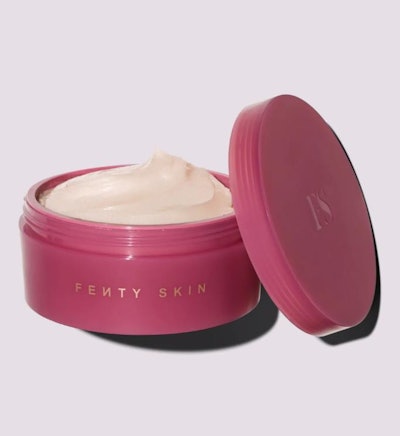 Fenty Skin Refillable body Cream Jar in Limited Edition Color for Valentine's Day
Fenty Skin, a brand led by Robyn Rihanna Fenty, has launched a new limited edition product in time for Valentine's Day. Butta Drop Shimmering Whipped Oil Body Cream is in a 'hot pink' pot, rather than the standard lavender. The outer part of the jar is designed to be kept to reuse with a refill. Once it's empty, users press up from the inner ring to pop the refill out. Butta Drop Vanilla Dream Whipped Oil Body Cream is infused with a rose gold pearl, which gives the formula its shimmer. The moisturizer contains nearly 25% rich butters, restorative tropical oils, and extracts. Ingredients include Barbados cherry, and super-humectant glycerin. Rihanna paired her billowy black Schiaparelli Couture gown with the body cream to the Golden Globe Awards, and the product was sold out the next day at Sephora.
Learn more about ThePackHub's Innovation Zone here.
Companies in this article