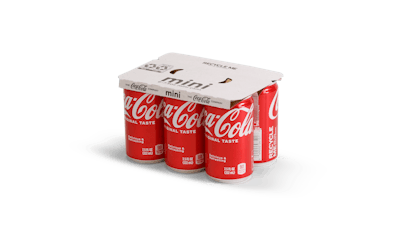 Liberty, the local Coca-Cola bottler, has partnered with fiber-based consumer packaging supplier Graphic Packing International to produce multipacks in the paperboard packaging format called KeelClip, and use multipack carton application equipment in doing so. It will soon be delivering this pack format to stores across the Philadelphia market.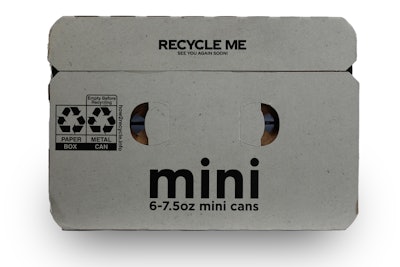 "Addressing plastic waste requires collective and collaborative thinking and action," says Kurt Ritter, General Manager and Vice President of Sustainability, Coca-Cola North America. "Liberty's ongoing commitment to sustainability is evident with the implementation of KeelClip, which is another demonstration of our system's dedication to delivering our World Without Waste goals."
KeelClip equipment is a sustainable packaging system for cans that has already been successfully implemented and distributed through other local Coca-Cola bottlers in Europe. It is estimated by the company that the transition will remove 75,000 lbs of plastic packaging per year from the supply chain for approximately 3.1 million cases across Liberty's service area, which includes Philadelphia, New Jersey, New York City, and parts of Connecticut and Delaware.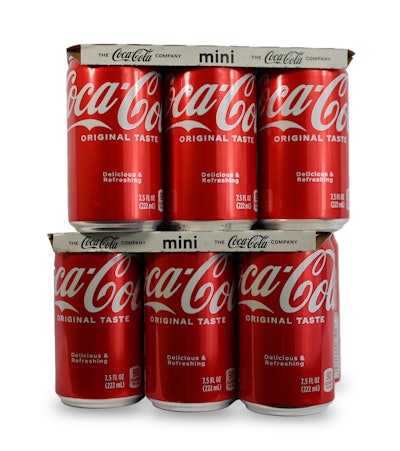 "Liberty is thrilled to be the first bottler in the United States to implement this innovative packaging system," Paul Mulligan, co-owner of Liberty Coca-Cola Beverages, says. "We know that the most valuable change to reduce plastic waste occurs when bottlers and packaging producers work together in partnership. We look forward to partnering with Graphic Packaging on sharing this sustainable packaging in our local communities for years to come."
Liberty is using the technology to improve sustainability across its entire distribution footprint. The installation of the KeelClip 1600 machinery means the sustainable fiber-based packaging is manufactured at one of Liberty's production facilities located in New York and is being distributed across its entire footprint.
---
| | |
| --- | --- |
| | Read about a few other examples of brands shifting from plastic to paperboard multipacks. |
---
Adds Bret Arnone, vice president, commercial operations & beverage packaging at Graphic Packaging. "This technology has seen incredible success wherever it has been used, winning 10 industry awards and becoming the gold standard for can multipacks in over 20 countries. Most importantly, it's proven to help our commercial partners reduce their reliance on plastics for a more sustainable future." The KeelClip packaging implementation is the latest effort Liberty is taking to advance its sustainability efforts. Last summer, Liberty became the first local Coca-Cola bottler to produce and distribute bottles made from 100% recycled material in the United States. PW
Companies in this article
Videos from Graphic Packaging Intl.