Packaging World: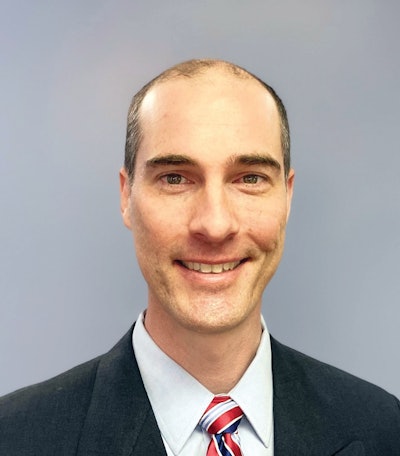 What's your role at PepsiCo, and how has it changed as the sustainability landscape has evolved since we last spoke?
Tom Mooradian:
It's great to be back with you! As Senior Manager for Environmental Sustainability for PepsiCo Beverages North America (PBNA), I'm getting to work in my dream role–driving sustainability for an influential company that really values it. A lot has changed since we last spoke in 2018. Between China's 'national sword' (policy in which they stopped purchasing bales from American recyclers), skyrocketing consumer awareness and concerns about plastic and the functionality of recycling systems, and of course the pandemic, things have been lively. At PepsiCo, we're still working to educate and boost awareness of recycling among consumers who have access and bringing access to those who don't. We're also working much more extensively on increasing the overall health of the recycling system and trying to build a more effective circular economy.
Back in 2018, PepsiCo had already committed that by 2025, it would design 100% of its packaging to be recyclable, compostable, or biodegradable, increase recycled materials in plastic packaging, and reduce packaging's carbon impact. Is that still the goal, and are you still on pace to meet your target?
We're continuing to drive progress toward our vision of a world where packaging never becomes waste. As of the end of 2020, 87% of our packaging across the globe was designed to be recyclable, compostable, or biodegradable against our goal of 100% by 2025. We are currently in the process of upgrading some of our shrink labels to materials that are compatible with the recycling stream so we expect to improve by the next time we update the numbers and we feel that we are moving in the right direction.
We are also working aggressively to incorporate more recycled content into our bottles. Some of our brands, such as TAZO chilled varieties and LifeWTR have joined our Naked Juice brand in using 100% recycled PET (rPET) bottles and we expect to continue moving in that direction as we work with the industry to improve the quantity and quality of rPET available.
Reducing carbon, or greenhouse gas emissions, is still a critical part of our sustainability agenda and reducing the impact of our packaging plays a major role in helping to achieve our goal to reduce absolute scope 3 greenhouse gas emissions by 40% by 2030. There are multiple ways we can reduce the carbon impact of our packaging and we are pursuing all of them. We can do it by sourcing materials differently (how and where they are produced and delivered), incorporating more recycled content, using alternative materials, and simply reducing or eliminating the amount of packaging materials.
That leads me to another key goal of ours that you didn't mention, which is to reduce the amount of virgin plastic across our beverage portfolio by 35% by the year 2025. We have brands like Bubly that utilize aluminum as the primary package so alternative options for package formats can be a pathway to this goal but so can building that circular economy and incorporating more recycled content.
There's absolutely more work to be done, but as a global leader in food and beverages, we have an important role to play in making sustainable packaging a reality and we have never been more committed to it.
Consumer education about recycling via programs like the Recycle Rally were high on your list a few years ago. Is that still the case, and what kind of progress have you made with them? Are there any new consumer education programs that complement Recycle Rally?
Education remains a key priority for us, but we know we need to go a step further and make it easier and more accessible for people to recycle as well. So we're continuing to expand strong educational programs while also focusing on some new initiatives.
Our flagship education program is still Recycle Rally, as it continues to be very well received at what's now up to 7,000 participating schools across the country. It's a free program for K-12 schools and it not only offers rewards and fun progress tracking tools, but I'm also very proud of the hundreds of useful resources and activities we've built into our online Resource Library to encourage and teach students about the importance of recycling and sustainability. During the pandemic, we expanded the program's Resource Library with hundreds of free, fun, educational activities to help kids and families get more involved in recycling at home while many students were learning remotely. We've seen hundreds of thousands of views and downloads so far this year and expect to keep adding new videos, articles, printables and interactive resources on a regular basis.
---
---
We also have several new programs that go beyond education and focus on providing access to recycling in places where it's historically been limited or non-existent. One of these programs is PepsiCo BottleLoop, which offers easy and accessible recycling to PepsiCo customers.
PepsiCo BottleLoop
is a streamlined collection system designed to both increase access for people to recycle and improve quality of the collected material. It leverages technology to make it efficient and cost-effective and provides on-demand collection of recyclable materials from participating locations such as colleges and universities, convenience stores, retailers, and restaurants. We've also partnered with a company called Replenysh to enable routine recycling drives in communities without curbside recycling. We've seen great success with this in Bristow, Oklahoma thus far. The key to these programs is that we are not only engaging on the front end (collecting the material), but also interested in closing the loop and driving improved quality and likelihood of the material going back into bottles.
Have there been any instances of PepsiCo Recycling or other sustainability measures/initiatives on which you've decided to change or reverse course over the past few years? If so, why?
I'm really excited about how much we are now embracing reuse models, like SodaStream and our SodaStream Professional platform that allows users to customize their experience and refill their own bottles over and over at customer locations like offices. SodaStream now offers products in 45 countries around the world and in a three-month beta phase test in North America, SodaStream Professional saved more than 160,000 plastic bottles across 30 units. Each unit saves an average of 22,000 bottles per year. We will continue to emphasize growth in this platform to minimize packaging.

We want to move away from 'single-use' packaging models as we envision a world where our packaging need never become waste and recycling still fits into the picture in a prominent way. Recycling isn't exciting or new. It's been around for a long time and has its fair share of challenges, but we have determined that recycling still makes a lot of sense if we can just do it effectively and consistently. If consumers continue to choose plastic packaging due to its light weight, durability, cost effectiveness and relatively low carbon impact, then the best option is to improve our recycling system to better support our vision of a truly effective circular economy. So that's why we're focusing on designing for recyclability, increasing equitable access to recycling, increasing demand for recycled content, improving the quality and efficiencies of material through the system and generally trying to boost the overall health of recycling systems.
We also know we can't do it alone so we're partnering with others and becoming more engaged on policy measures as we are now more open-minded than ever to concepts that will drive the agenda forward.
How has your partnership with the Closed Loop Fund evolved over the years, how much progress have you made and where do you see the partnership going?
Since we became a founding partner of the Closed Loop Fund, our relationship has continued to grow. The investment group is now known as Closed Loop Partners (CLP) since it includes several different funds, each of which is focused on an important aspect of strengthening the circular economy. The partnership has also been productive, as Closed Loop Partners has catalyzed $270 million in co-investments to support circular economy supply chains, including improved curbside recycling infrastructure and materials processing. Closed Loop Partners looks at all components of the recycling picture and invests in areas most effective for closing the loop. Due to the success in the first five years, PepsiCo renewed our commitment to The Closed Loop Infrastructure Fund. PepsiCo has also invested in the CLP's beverage fund through our industry organization, American Beverage. The American Beverage Fund is focused on boosting rPET availability in the U.S.
Are there any other NGOs that you're working with? How do you evaluate a partnership with NGOs?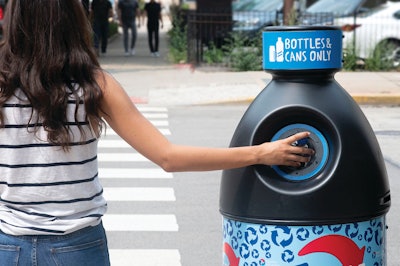 Partnerships are critical to the continued development of a robust circular economy. Together with our partners and peers, we can collectively advance our efforts to find innovative recycling solutions. Since 2018, PepsiCo and The PepsiCo Foundation have committed to investing more than $65 million in partnerships to increase recycling and collection rates worldwide. As PepsiCo evaluates partnerships, we look to engage in a variety of programs and initiatives that bring stakeholders together to create broad solutions to shift the whole system in a more sustainable direction.
PepsiCo partners with NGOs, local communities and collaborating with others within our industry. One other key NGO partner is The Recycling Partnership. It is a grassroots organization that works to lift recycling by engaging the full recycling supply chain from the corporations that manufacture products and packaging to local governments charged with recycling to industry end markets, haulers, material recovery facilities, and converters.
We also collaborate with our competitors through the Every Bottle Back campaign. Together, we work with other members of American Beverage in this sustained effort to reduce the industry's use of new plastic and reclaim our plastic bottles so they can be remade into news bottles and not end up as waste in oceans, rivers, or landfills.
What's PepsiCo Recycling and PepsiCo in general's view of Extended Producer Responsibility, which has been gaining momentum recently?
PepsiCo recognizes policy can play a massive role in helping to drive solutions.
We have recently been more proactive in supporting different policies used to promote a more sustainable, circular economy for packaging, including Extended Producer Responsibility (EPR) programs. EPRs, if properly designed and funded, can provide meaningful support for recycling systems on a grand scale. They can help our recycling systems to not only recover from the financial challenges that have faced them recently, but also to become stronger by setting recycling targets and providing adequate funding to make continual progress toward achieving them. PepsiCo has extensive experience participating in EPR programs in different parts of the world, and we use our experience and insights to deliver constructive recommendations when such programs are being pursued or developed.
We have collaborated with other major companies on policy through The Recycling Partnership's Circular Economy Accelerator and were also involved with the Consumer Goods Forum on development and endorsement of a document that outlines how a strong EPR system can be structured.
We believe it is critical for PepsiCo and other industry members to engage proactively and constructively in policy discussions on big ideas like EPR and deposit return schemes (DRS), especially those that are broad based, deliver strong environmental outcomes, provide incentives for sustainability, and allow us to contribute to the design and implementation of the programs.
As far as your core beverage business goes, have there been any changes in your material mix between aluminum, PET, other traditional materials, and perhaps the emergence of new materials like bioplastics, paper bottles, or compostables? If so, why? Any interesting material irons in the fire?
We consider alternative packaging materials to plastic when it is environmentally efficient, able to meet consumer needs, and practical as a business to do so. We consider the full environmental impact of our packaging, including how it is sourced, resource intensity, carbon impact, and what is likely to happen at the end of its life. Beyond the reusable concepts that I mentioned earlier, we currently offer a mix of plastic, aluminum, glass, and paper packaging across our many different brands for packaged beverages. We know each consumer defines sustainable packaging differently in their own mind and there is no single right answer.
One intriguing innovation that I'm particularly excited about is Pulpex. PepsiCo joined the Pulpex consortium to create and scale the world's first recyclable paper bottle. This has potential to be compatible with existing recycling systems or to be biodegradable. We've learned how difficult it is to build a nationwide infrastructure network to handle materials at the end of their life so it's particularly exciting that this could deliver on many sustainability targets while also not requiring a full reinvention of the waste handling systems in the U.S.
In addition, our SodaStream business continues to grow and globally we estimate that it will help avoid 78 billion plastic bottles through 2025.
Any new endeavors or projects that are just getting started or might be on the horizon? And if you can't be specific, what bigger picture aims do you have for the next five years, or closing in on your 2025 goals?
We are also very interested in enhanced recycling, which involves breaking plastics down to their core molecules and therefore starting over with cleaner, purer (essentially virgin) feedstock which will mean less degradation throughout the lifecycle. We praise aluminum for its 'endless lifecycle' and advancements in this technology could help plastics to achieve similar feats.
One such effort we are excited about is the Carbios Consortium. Together with other members of the consortium, we recently announced the successful production of the world's first food-grade PET plastic bottles produced entirely from enzymatically recycled plastic. PepsiCo became a part of the Carbios Consortium in 2019 to help make the circular economy for plastics an industrial reality by supporting the development and scale-up of enzyme recycling.
Another endeavor we're proud of is our involvement with Olyns. Olyns shares our interest in increasing access to recycling and they have developed a beautiful new type of reverse vending machine that has big potential to scale. It will provide consumers with a convenient way to recycle when they are out and about and its state-of-the-art technology will make it simple, fun, and rewarding to engage with.
So we've got a great team working on packaging sustainability from all angles and very excited to make big improvements we move closer to achieving those 2025 goals. -PW

Companies in this article