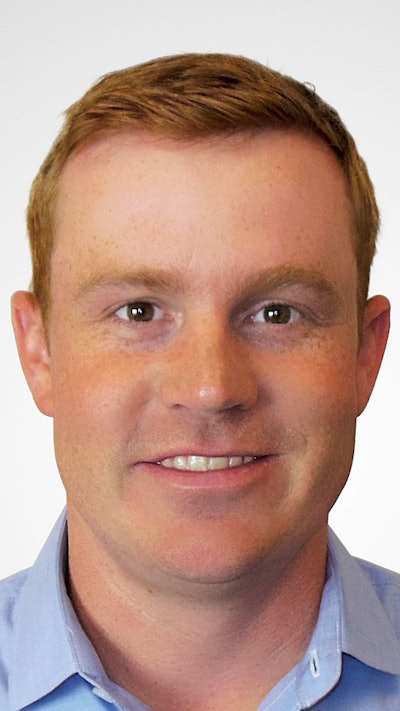 As you might've predicted, single-use plastics—especially those that can't obviously and easily be recycled—are almost universally the legacy format that brands are moving away from. And the replacement materials? For the most part, it's a mix of paperboard, aluminum, and particularly interesting, more recyclable monolayer PE, PP, or PET materials.
In Packaging World's April news section alone, we highlight two distinct package redesigns from plastic to paperboard, one where soups from Heinz UK are in a WestRock multipack solution, and the other with Czech microbrew Pivovar Clock using a Smurfit Kappa can handle format. Why paperboard? We hear that its recycling profile, as a paper-based product, is a "no-brainer" for consumers who confidently assume "I can recycle this." Is that always true for every municipality? Maybe not. But paper and fiber have a decided recognizability advantage when it comes to recycling.
Aluminum shares that advantage, and you'll find that announcements of brands switching from plastic to aluminum frequently tout the material's "infinite" recyclability, i.e. practically no degradation from virgin to recycled material throughout the practically limitless cycles. In next month's issue, we're already lining up a number of recent examples from the personal care product space where brands are moving from single-use plastic, usually HDPE, to aluminum. Brands are making this switch even though they face an aluminum shortage and in spite of the fact that the legacy HDPE bottles are plenty recyclable.
Perception is really everything here, and consumers' experience with sustainability is often connected only to disposal. Aluminum and paperboard are perceived by consumers to be obviously and easily recyclable, and to be fair, there's some truth to that. But what's not obvious to consumers is aluminum's greater weight, and frequency of shipped air, in operations upstream of the consumer. Or the forestry impact of paper, or shorter shelf life (potential food waste) due to a lack of barrier layers.
But anyone reading this knows that plastic's place in packaging is practically indelible despite its current vilification. Still, many of the biggest producers are reading the room and making a shift of their own to monolayer (or nearly monolayer) materials that are more easily recycled within existing streams. Often these will have an under-threshold layer of EVOH or other barrier, but are acceptable for most current PE, PP, or PET recycling streams while still carrying the functional properties of their multilayer film predecessors. This was seen frequently in last month's FPA awards, and we highlight in this month's news section a few other examples of stand-up, microwavable monolayer PP pouches for Mars Food rices by Amcor, and for FEI Foods rices by JM Packaging. We also describe a Unilever Japan personal care pouch by Toppan that is safe for the PET stream thanks to its thin, vapor-deposited barrier layer. Brands aren't just moving away from plastic, they're also favoring the plastic that is more readily recyclable. But consumers have to meet brands halfway by, you know, actually recycling the plastic to build feedstock.
An exciting endeavor finally is getting traction in employing the might of the U.S. government to align and standardize the current "varies by municipality" fragmentation of, and resultant consumer confusion over, U.S. recycling. The Recycling Leadership Council (RLC, read more at pwgo.to/6060), a broad coalition of stakeholders brought together to identify the federal government's role in fixing the U.S. recycling system, recently released the Blueprint for America's Recycling System. PMMI, of which Packaging World is a part, is a member of the RLC, which aims to nudge consumers toward reliable plastics recycling. It's bipartisan, too. Whether you look at recycled material as a valuable feedstock to be monetized and sold, or as a productive way to keep plastic out of the environment and in a circular economy, you're right either way.
Plastics packaging suppliers are showing through innovation that they're willing and capable of meeting consumers halfway on the plastics problem. It feels like the RLC might be just the tool to get consumers to do the same, and in doing so create a reliably circular economy with recycled material as a feedstock. Maybe this will once again let brands leverage the advantages that plastics bring to CPGs, food, and beverage.