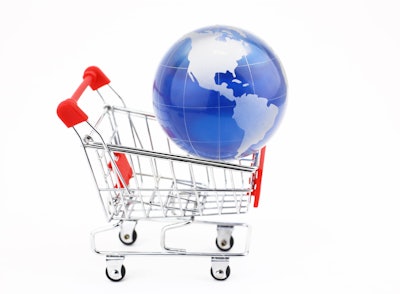 A new study on the environmental impact of shopping online versus brick-and-mortar found that mall shopping can be up to 60% more environmentally sustainable than online shopping. The study, "Does Shopping Behavior Impact Sustainability?," conducted by Deloitte on behalf of Simon Property Group, found that a number of factors, including increased returns and additional packaging, contributed to e-commerce's negative environmental impact. The lower emissions associated with brick-and-mortar shopping locations were driven by shoppers making a greater number of purchases per trip and combining their mall visits with other activities as part of their trip chain.
An initial study conducted by Deloitte in 2016 assessed the GHGs the GHGs, counting all material, energy, and waste attributable to a product in its lifecycle. Simon updated the analysis with new data to incorporate recent trends in shopper behaviors for both online and mall shopping. To ensure comparability, the lifecycle assessment assumed that the consumer purchased the same basket of goods online as they would in a brick-and-mortar location. The updated version of the study showed that shopping at a mall is about three-times more environmentally sustainable than just three years ago. This is due to changing consumer behaviors—both online and in-store.
Key study findings
Simon's study produced some interesting findings on how sustainable online shopping compares to the brick-and-mortar including:
Shopping online leads to five times more returned products, which considerably increases the environmental impact. An extensive literature search performed for the study shows that approximately 40% of online purchases are returned versus 7% in the case of brick-and-mortar.
Shopping online creates five times more emissions from packaging for online orders (corrugated boxes, bubble wrap, etc.) compared with the emissions associated with use of plastic/paper bag consumers typically bring home from the mall.
On average, shoppers at the mall buy three and a half products per trip and visit other places on their way to the mall, which is often referred to as trip chaining and lowers the emissions specifically related to their mall visit, because their trip is divided between multiple stops.