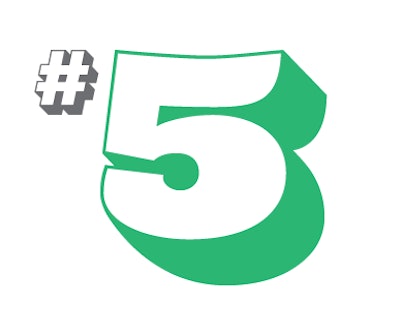 For Mark Caul, Packaging Technical Manager at Tesco, when it comes to the three big issues of ocean plastics, recycling and climate change, "we need to act our way out of trouble, not talk our way out."
Caul, who spoke as the Sustainability in Packaging Europe's retailer keynote, said that Tesco – the multinational grocer and general merchandise retailer – has 3 ambitious targets for its brand packaging by 2025:
Have fully recyclable or compostable packaging.
Use 100% sustainable paper and board.
Cut the packaging weight in half.
The key to obtaining these goals? A three-point plan that will deliver a closed loop solution:
Remove, reduce and redesign packaging materials by:

Removing hard to recycle materials from operations,
Reducing the overall amount of packaging while using more sustainable materials in packaging that is used, and
Stimulate innovation in the recycling market.

Improve recovery and recycling by:

Using store locations as collection points for customers
Support a cost-effective DRS (deposit return scheme) system.

Raise awareness and educate consumers to change behavior through:

Simple, clear and consistent recycling information on packaging and in stores.
Develop metrics to measure awareness.
Increase Tesco's own understanding of the wider picture.
Caul shared that Tesco is approaching its preferred materials with a three-tier categorization.
Red - or "exit" materials such as PVC & Acrylic, that will be removed from Tesco's own brand packaging by the end of 2019.
Amber – or "hold" materials that will have alternative solutions investigated, or will only be used when absolutely necessary. Black plastic and OPP (oriented polypropylene) are examples of "hold" materials.
Green – or "preferred" materials, that are easily recycled and will be used as replacements for the red list (PET, glass and Polyethylene are some of the materials on the green list).
Black plastic – currently on the "hold" list, is one material that Tesco is interested in trying to find a way to recycle. Carbon black pigments make black plastic unable to be sorted by optical sorting systems used widely in plastics recycling. Caul said that removing black plastic from use will inevitably result in more plastic in landfills or the ocean.
For previous articles from the Sustainability in Packaging Europe conference, click here.
Originally posted 10/30/2018
Learn more about sustainable packaging solutions at the co-located PACK EXPO Las Vegas and Healthcare Packaging EXPO, September 23-25, 2019 in Las Vegas, NV.
Companies in this article