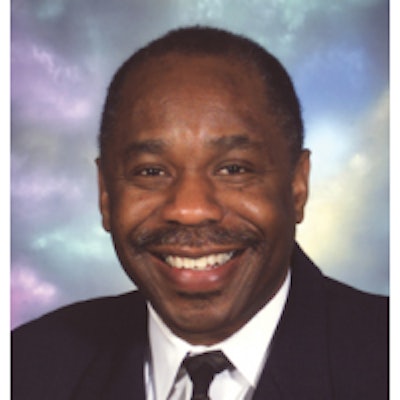 The primary function of transport packaging is to protect the contents against environmental and physical hazards throughout the distribution channel.  More than that, transport packaging protects all of the costs tied up in the contents (and packaging)—all of which are wasted when goods are received damaged and unusable.  Additionally, there are the costs associated with customer dissatisfaction and loss of repeat business.  From a risk-management perspective, costs are incurred in defending law suits when deficient transport packaging results in physical injury to someone within the distribution channel.  

With so much at stake, a company needs to make sure that its transport packaging performs its intended function.  A means for acquiring that assurance is pre-shipment package testing; and, whereas it does not necessitate the use of a package-testing laboratory, there are quantifiable benefits to using one.  One is that it is a form of outsourcing and thereby allows the user company to devote its time to its core business.  Relatedly, the equipment (particularly the state-of-the-art, programmable variety) and specialized staffing requirements are investments and expenses best justified by an organization that provides laboratory package testing as its core business.  Then, too, there's the credibility that accrues to the user company from having its transport packaging certified by an independent, unbiased third-party laboratory.

Simulation is key
Since the testing is performed in a laboratory and not in the distribution channel, the testing is reliable only to the extent that it accurately simulates the conditions encountered within the distribution channel.  But even that relationship is not as straightforward as it might sound, for those conditions are not static and can vary from shipment-to-shipment.  Another consideration is the breadth (from local to global) of the distribution channel and what that entails regarding transportation modes, material handling methods, storage methods, climate, etc.  

Whereas the objective is to avoid underpackaging and its costly ramifications, that doesn't mean that testing should simulate extreme conditions that have low probability of occurrence. That would constitute overpackaging, which also carries costly ramifications.  That said, underpackaging and overpackaging can be relative.  Zero damage to an inexpensive commodity—for example, rock salt—might be overpackaging, if the loss of product is less costly than the protection afforded by the packaging.  The challenge here is to determine what degree of product loss is acceptable and will not result in the customer dissatisfaction and other consequences mentioned earlier.  On the other hand, anything more than zero damage might be underpackaging for products such as electronics, medical devices, and certain military supplies.  

It behooves the user company to share information about its distribution channels with the package-testing laboratory.  From there, a capable laboratory can utilize its expertise (ideally gained across a diversity of industries, products, and distribution channels) in devising a testing protocol that suits the needs of the user company through reliable simulation. In so doing, the package-testing laboratory needs to be conversant with all applicable testing standards, whether promulgated by ISTA, ASTM, DOT/UN, FDA, or other entity.  Beyond that, a package-testing laboratory—when circumstances warrant—should be capable of devising a custom-tailored testing protocol, particularly in the absence of regulatory mandates.

Laboratories expanding their range of services

Laboratories are competing not only on the basis of how they are equipped and staffed but also on their range of services.  Such diversification increasingly is taking the form of consulting services.  Laboratories are holding themselves out as advisory sources, claiming expertise in the selection of packaging materials and containers, in addition to other aspects related to package R&D.  It's incumbent upon the user company, of course, to evaluate such claims.  One way is by auditing the laboratory, an on-site visit wherein the user company witnesses testing (of the type relevant to its products and distribution channels), conducts in-depth discussions with the laboratory's staff, and later, thoroughly investigates all supplied client references.

The right package-testing laboratory can be a valuable partner, and the benefits stemming from the partnership can include cost-savings, sure, but also increased customer good-will, as well as shortened speed-to-market; for, remember, a well-devised laboratory test protocol can provide results more quickly than can be derived from repeated shipping tests (submitting cargo to the distribution channel and evaluating results at the end-destination).  Even so, there is a relationship between laboratory testing and actual shipping results in that predictions based on the former should be confirmed by the latter.

Once again, sustainability is a driver

As is true of all levels of packaging, transport packaging is expected to evidence sustainability without sacrifice of function.  Source-reduction, especially, poses challenges by having transport packaging perform with less material.  Sustainability is a continuous pursuit; therefore, so too, is the need to continuously test new materials and containers for their ability to perform within distribution channels.  Although people in white laboratory coats may look more like technicians than strategists, the two need not be mutually exclusive. For a user company to have the services of a package-testing laboratory that can assist in the development and implementation of sustainability strategies is a partnership that, in itself, is worth sustaining.
Sterling Anthony is a consultant, specializing in the strategic use of marketing, logistics, and packaging.  His contact information is: 100 Renaissance Center- Box 43176; Detroit, MI 48243; 313-531-1875 office; 313-531-1972 fax; sterlinganthony1@sbcglobal.net; www.pkgconsultant.com