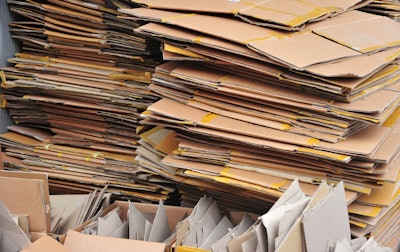 Many households have increased online shopping during the last year, boosted by stay-at-home orders and safety concerns related to brick-and-mortar shopping during the pandemic. This push has increased demand for corrugated shipping boxes – up 9% from March 2019 to March 2020, according to the Fibre Box Association, with increased year-over-year gains in June, July, September and October. The holidays expected to see even more e-commerce sales (eMarketer anticipated US retail e-commerce sales would jump 35.8% to $190.47 billion over the holiday season), and a Smithers report states that the corrugated market will reach $300 billion by 2023.
On the downside, the pandemic has negatively affected the recycling industry, with organizations such as The Recycling Association and Cepi warning that interruptions in recycling systems could cause a shortage of raw materials in the supply chain. In a letter to the EPA in June of 2020, the Solid Waste Association of North America (SWANA) laid out factors currently affecting the industry:
1) Chinese restrictions on the import of recyclable materials have forced the US to find new markets for recovered materials, often at a reduced value.
2) Emergency orders issued for COVID meant that recovered paper from closed schools, offices, and stores, was no longer available.
3) An increase in US waste due to more Americans working from home at the beginning of the pandemic caused some local governments to halt recycling collection to ensure all waste was collected, however most have been reinstated at this time.
4) Safety changes to recycling facilities, and worker concerns over the virus and PPE access, have caused delays as updates are made to accommodate COVID safety issues.
According to Resource Recycling, "In 2019, recovered fiber exports from the United States experienced their largest year-over-year decline on record," a 3.1 million ton overall fiber export decrease.
Another pandemic-related issue in the supply chain is the lack of containers to ship recyclable material to countries who will accept it, such as India, or increased freight costs when containers are available. These and other supply chain issues have prompted increased costs for recycled paperboard.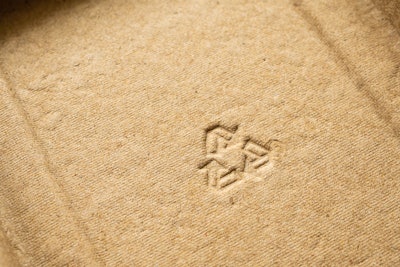 According to a recent article from the Washington Post, corrugated packaging manufacturers find themselves in a challenging situation – albeit one of growth:
· Georgia-Pacific, one of the world's largest manufacturers of pulp and paper products, is said to be running its mills at full capacity and buying from smaller producers to keep up.
· International Paper, the nation's largest forest products company, produced more than 2.7 million short tons of corrugated packaging, up 2 percent year over year.
· According to George Staphos, a senior analyst covering paper and packaging for Bank of America Securities, his research team's most recent survey of box producers released Dec. 13 states that growth in production was still up — 5.1 percent in November and 4.5 percent mid- December.
· Most of the companies surveyed expect another price hike in the first half of 2021.
· WestRock Company, who produces 1 out of every 5 cardboard boxes in the US, invested $2 million in an upgrade to its Marietta, Ga. recycling facility in October. Said Kevin Hudson, WestRock's senior vice president of forestry and recycled fiber, "It's absolutely critical that the investments in single-stream sorting technology continues to occur so that the industry as a whole can match with the change in how recyclable material comes available."
· Amazon has invested $10 million in the Closed Loop Infrastructure Fund to improve recycling for 3 million homes in the United States. It has also eliminated more than 915,000 tons of packaging material — the equivalent of 1.6 billion shipping boxes – with its best fit AI technology.
So, while the pandemic may be forcing an industry-wide change and bringing challenges along the way, it may also provide an opportunity for growth and improvement. Said the Fibre Box Association, "With an untouchable annual U.S. recovery rate hovering around 90 percent for the past nine years – making it the most recovered packaging material in use today – corrugated is a recycling success story."
Watch the Video: Amazon: Engineering Packaging for E-Commerce Fulfillment