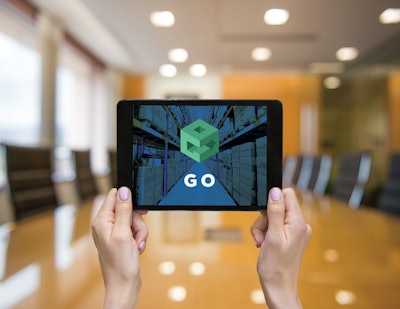 Toronto-based Nulogy, the leading provider of enterprise cloud solutions for the contract packaging industry, previewed a new ssytem—Nulogy GO—to the world's leading brands, suppliers, and industry media at November's 2016 PACK EXPO International convention in Chicago. The system represents the latest technology to enhance visibility and collaboration through industry-specific features deployed on a cloud-based Software as a Service platform.
"Unlike supply chain visibility providers that are unable to capture shop floor data from packaging and manufacturing suppliers, Nulogy GO is purpose-built to bring visibility into order collaboration processes, most uniquely at a network-wide level," said Kevin Wong, Chief Operating Officer. "Nulogy GO provides the systematic controls to unlock a new standard in the way brands and suppliers can collaborate on go-to-market strategies."
The new offering is touted as the industry segment's only unified platform that connects with enterprise resource planning (ERP), warehouse management systems (WMS), and supplier systems to provide visibility into real-time capacity, order tracking, and performance tracking.
"Evolving consumer demands for product variation have presented new challenges in the way brands and their outsourced suppliers work together to bring differentiated products to market," said Jason Tham, CEO at Nulogy. "With Nulogy GO, we're empowering the world's biggest brands and their global supplier network to work together in highly collaborative and standardized ways. The level of visibility enabled by the platform gives suppliers the ability to provide better service and be more responsive to brands, and it allows brands and suppliers to work together to bring new products to consumers at low-cost, at high-quality, and with unprecedented speed-to-market."
Nulogy is the only provider of SaaS solutions for specifically managing contract packaging services, and for connecting these service providers with their brand customers. Solutions to date, including PackManager and the quality-focused QCloud, have helped more than half of the top value-added 3PL providers worldwide—and one-third of the Contract Packaging Association members—attain better shop floor control, seamless traceability, and predictable profitability. The launch of Nulogy GO advances these benefits to further enable brands and contract suppliers to work strategically to reduce costs, increase quality and deliver guaranteed outcomes.
Companies in this article