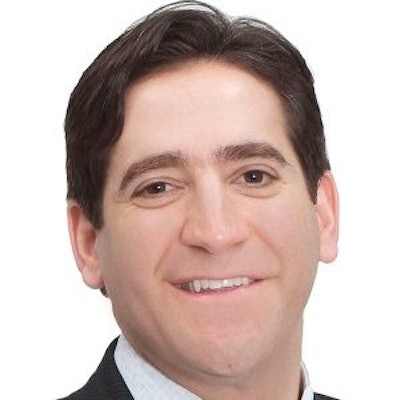 Contract packaging companies may seek to secure funds for market expansion found a potential investment channel at the 2014 Annual Meeting of the
Contract Packaging Association
in Tucson, AZ. Following his participation in a Retail Packagers Panel discussion on Friday, March 28, Sam Khoury, operating partner in residence with Dallas-based
CIC Partners
, a leading middle-market private equity firm, explained that he was in a position to invest in one or more contract packaging firms.
In seeking to partner and provide "strategic capital to leading companies in the food and restaurant industries," Khoury told
Contract Packaging. 
I
f a particular contract packaging firm proves to be a fit with CIC's investment goals, he added: "
We will work with them to understand their customers' needs — including new customers needs, particularly in the foodservice industry where we have many relationships — and develop these companies into collaborative, solutions driven organizations exceeding expectations on quality, innovation and cost."
The goal of such an investment  would be "to invest by providing strategic growth capital" that would enhance the co-packer's strategic relationships and customer value proposition.
Focus on food, foodservice
While CIC's portfolio includes investments across the food, restaurant, healthcare and energy industries, foodservice is a particular strength for Khoury, a 20-year management veteran in the food and foodservice business, including stints as vice president of the Pizza Hut National Purchasing Co-op with Restaurant Supply Chain Solutions, a $5.8 Billion Yum! Brands, Inc. Co-op (formerly Unified Foodservice Purchasing Co-op, LLC). CIC's food investments span agriculture, food manufacturing & processing, consumer packaged goods, distribution and restaurants.
Specific to its food and restaurant portfolio, key investments, current and past, include:
Select Product Group, a leading specialty paper products manufacturer with a focus on supplying the restaurant and foodservice distribution industries;
L&L Foods, a high volume niche food packaging company that specializes in portion control packaging solutions for leading foodservice and CPG companies;
CTI Foods, a leading supplier of precooked, frozen, and fresh food products (proteins, soups and sauces and dehydrated beans, etc) to foodservice customers;
Combs Produce, an integrated value-added provider of fresh produce to retailers and foodservice distributors;
Taco Mac, a family friendly craft beer-centric restaurant chain that operates 28 units across metro Atlanta, Charlotte and Chattanooga; and
Granite City Food & Brewery, a restaurant and brewery concept with 35 locations in 16 states.
CIC announced that Khoury joined the firm in January, and his finding the firm is no coincidence; several key executives, like him, are alumni of the Yum! Brands team. Upon his employ, Michael Rawlings,  vice chairman with CIC — and former CEO and president of Pizza Hut, Inc. — said: "I look forward to working with Sam again. He has incredible insight into what it takes to understand and meet the customers' needs, and the unique expertise to develop companies into collaborative, solutions driven organizations exceeding expectations on quality, innovation and cost." (Rawlings is also current mayor of Dallas.)
Companies in this article