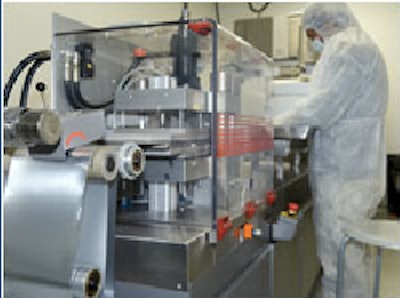 Research Triangle Park, N.C.-based Patheon Inc., a leading provider of contract development and manufacturing services to the global pharmaceutical industry, has sold its global secondary clinical packaging and clinical distribution services business to Bellwyck Packaging Solutions, a Tronoto-based company with 20 years experience providing clinical trial and contract services for secondary packaging.
"While we don't expect the terms of the transaction to have a material impact on our on-going results, this transaction is part of our continued focus on our core competencies of solid-dose and parenteral development and manufacturing," James C. Mullen, Patheon's CEO, said in announcing the sale. About 20 of Patheon's employees have joined Bellwyck, he added.
"We look forward to an ongoing partnership with Patheon as we work together to ensure that Bellwyck continues to provide superior clinical packaging and distribution services to Patheon's current and future customers," added Jeff Sziklai, Co-CEO of Bellwyk.
Bellwyck Packaging Solutions gains these resources, which add to its six manufacturing facilities and existing primary, secondary and clinical trial packaging and logistics services. Patheon retains its 10 manufacturing facilities in Europe and North America and its integrated Pharmaceutical Development Services business, which includes re-formulation, formulation, analytical development, clinical manufacturing, scale-up and commercialization.