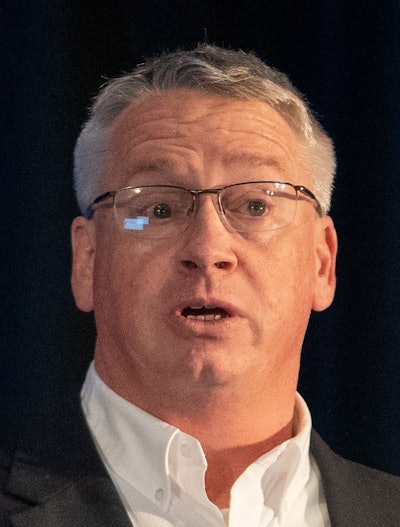 An area not often addressed, at least at the outset of a relationship, is the ability of contract manufacturers or packagers to "connect" well to customers and their data and transactional systems. IT is not my area of expertise, so, this discussion is about the practical aspects of good connections and will only touch on information security.
A major part of working with customers involves somewhat routine "blocking and tackling" activities like inventory levels of ingredients, packaging and finished goods. The ability of a CM/CP to provide up-to-date, accurate data for raw, in-process, and ready to ship levels of production can be a crucial component for the execution of ongoing support. Moreover, the ability of a contract manufacturer or co-packer to execute shipping of finished goods can be a valuable aspect of the relationship and a high value service to their customers. To do this well, contract manufacturing and packaging providers require sufficient information systems and practices to make such interactions and services routine and relatively easy to achieve. Even if those systems cannot be made visible to the brand owner (BO), the ability of a co-man or co-packer provider to quickly and routinely provide up to date and accurate information can make or break how smooth and efficient the working process feels to the BO.
Another factor affected by IT systems is the ability of a co-man or co-packer to ship on behalf of the BO's customers. A provider that can act as an extension in moving finished goods into the customer's network, or directly to the BO's customers can be a very valuable service that lowers complexity, cost, and the time component of order execution and delivery. In this world of Advance Ship Notices (ASN's) and other electronic forms of Bill of Lading (BOL) and Packing Slip communication, the IT system of a CM/CP can truly be a gamechanger.
Some questions that contract manufacturers and contract packagers can use to assess their ability to provide physical services and solid support in the information and communication space, are:
How long has it been since you updated, upgraded, or seriously considered the value your IT system provides or should provide to you AND your customers? If it has been some time, consider carving out space for a look into how newer technologies could open doors for you to improve your service.
Have you thought about making your systems a competitive point of differentiation? Are your systems set up to simply help run the business or can they also flex to meet the needs / wants of your customers? Contract manufacturing and packaging goes beyond the physical conversion of materials into finished goods.
Have you made a purposeful decision about the access you do or don't grant to your customers to see into your data and information in a meaningful way?
Does your system provide visibility to on-hand ingredient and packaging inventory, including relevant expiration dates, version references, etc.? Real time inventory data, whether for raw materials or finished goods, can help BOs know where you stand. That gets even more important when your customer discovers a new opportunity. Be ready to help them react to those, and you'll be building a "preferred supplier" resume for sure!
Though we're not addressing data and information security here, have you adequately addressed it, if at all? Your ability to ensure security will create confidence in your customers' mind.
When it comes to shipping product, do you have what it takes to meet the requirements of shipping to today's more detailed retailer channels? Can you ship only to your customers, or can you ship to your customers' customers? What about Direct to Consumer shipping? Think ASN's, electronic BOL's, consumer information management, etc.
It can be easy for such a list of questions to cause concern or worrisome thoughts. If this is your case, start with characteristics like honesty and transparency. Be up front with your self about where you stand, and where you are willing to go in this information, data and IT arena. Use the questions above to determine what additional VALUE you can bring to your customers. Once you've assessed your situation, be honest and transparent with your customers, or even with prospects, to make sure that you maintain a joint set of expectations that leads to addressing opportunities in a mutually beneficial way. You may find that opportunities in the "connectivity" space could lead to mutually beneficial outcomes for you and your customers. You might even find one or more customers who are willing to pay a little more for an increase in the service and value you provide to them.
Companies in this article