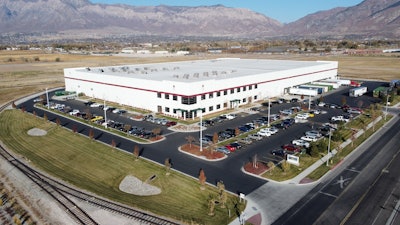 Like many co-manufacturers, Honeyville needs to continuously differentiate itself to attract and serve its customers. To do that, the 70-year-old company history delivers a wide range of services and strong investment in its workforce kept the company thriving during the labor shortages the industry faced in the wake of the COVID-19 pandemic.
Honeyville, a co-manufacturer serving the food and beverage industry, was founded in Honeyville, Utah as a milling and processing plant for specialty grains in 1951 by Lowell Sherrat, Sr. and remains a primarily family-owned business.
A history of innovation and entrepreneurial drive
When Lowell Sr. died, he left the company to his son, Lowell Jr., who was bent on driving Honeyville into the 21st century. The company entered the business of buying and reselling bulk ingredients and by the mid 1990s, the company had spread to Ogden, Utah, Chandler, Ariz. and Rancho Cucamonga, Calif. And had invested in its first blending operation, primarily for bulk.
By the late 90s, blending operations had extended to small pack for CPG customers and the contract manufacturing side of the business was born. Honeyville's co-man business has become a growth engine for the company and mainly operates out of the Ogden facility. The co-man invested $8 million last year in new equipment and robotics and is investing another $5.5 million in new equipment this year.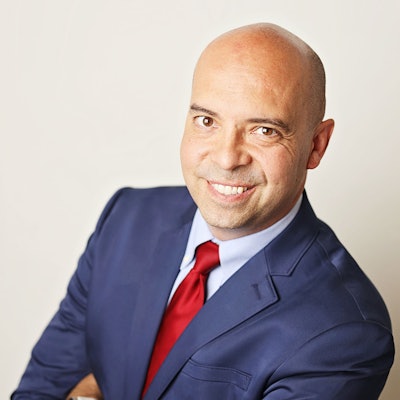 "Lowell Jr. could look at a line and he could say we can do this better. Or he was willing to take his money which was invested in the company and figure it out," says Johnny Ferry, vice president of business development, who started as a production line worker at the company in 2000 and married into the Sherrat family.
Lowell Jr. passed on in 2018, and the company is now owned by various family members. They have brought on industry professionals, such as David Brown, who has been CEO since September 2022. This transition allows Honeyville to grow in new ways, while striving to keep the same innovative drive that Lowell Sr. and Lowell Jr. instilled.
Considering Honeyville's history with dry ingredients, it's no surprise that it serves the breakfast, baked goods and cold and hot drinks industries, but it also delves into dry blends for dinner meals, soups and side dishes. Besides traditional co-man services to CPG and brand customers, Honeyville also works in e-commerce, direct-to-consumer and emerging brands. Co-man services the company provides include:
Dry ingredient mixing, blending and packing
Custom grain milling
Heat treatment to ensure sterilized dry ingredients
Material sourcing
Outsourced supply chain for logistics, fulfillment and supply planning
In-house research and development (R&D) services, including formulation and nutritional analysis
Primary packaging formats range from vertical — sachet, pillow bag, bag in box — to horizontal format — fill pouch and pre-made pouch — to cupping format. Honeyville also provides bulk bib, super sack and pinch bottom formats.
Co-man as an innovation partner
Searching for innovative solutions widens the CM/CP's range of abilities, which can open the door to further contracts that require abilities the company didn't realize it could possess. Ferry shares two projects that increased Honeyville's applications.
The first he stumbled upon at a trade show. A few soccer moms had created a granola dish that was healthier and tastier for their children and was being served as oatmeal-in-a-cup out of their garage. At the time, the concept was fairly new to the industry. Lowell Jr. gave Ferry the green light and the company lined up tables in the warehouse, dropping in the ingredients until the process and ratios had been nailed down.
Then came automating the line to improve efficiency. Through Honeyville's blending capabilities, the process was decreased to four drops — oats, powders, berries, and one other variable component. The company experienced enough success with that processing line that a second line and a high-speed third line were also opened.
The second project involved a large brand that approached Honeyville last year to put a mix in a rigid, traditional 502 canister with metal end-seam paperboard. Due to the effects of the COVID-19 pandemic, the costs of those materials had gone up exponentially. Honeyville connected the customer with the packaging supplier but the high cost took the project off the table. Ferry offered to find another packaging solution.
Keeping in mind that the customer wanted a durable container, Ferry and the Honeyville team took their cup format and connected with their supplier to create a giant-sized version to fit three pounds of product. The new packaging format cut the cost of manufacturing by more than half. Other benefits of the new format were improved shelf space utilization and recyclability.
"We looked at what we would have to do to modify our equipment to make it work on the line. And it was a simple plate change to go from a small little round to a bigger container that would nest that as we filled it. And the customer loved it. It resurrected the five million pound a year project," says Ferry.
He also explains that thinking of the project as simply a larger version of their smaller container format brought many benefits, one of which was the higher speed those lines work at. The new machine has been running since June for three customers with more on the way. What normally would have been about a two-year process was compressed to six months and the product will be on the shelves this fall 2023.
Focusing on a diversity of supply
CM/CPs can offer other services to be a valuable partner to its brand and CPG customers. Ferry listed diversity of machinery — the ability to run different pack formats as customers branch out to reach more consumers — and diversity of supply, which involves essentially becoming a one-stop-shop, as examples.
Honeyville has increased efficiency in managing different pack formats by ensuring it has a good engineering team and space for machinery so that it can be more mobile in moving equipment in and out for different contracts.
On diversity of supply, Honeyville's history of working with milling and blending operations means the company has a direct-to-farmer connection, and the co-man uses the products it mills internally as well as sells them to local bakeries and stores. Ferry also says Honeyville keeps a wide range of suppliers to increase access to ingredients.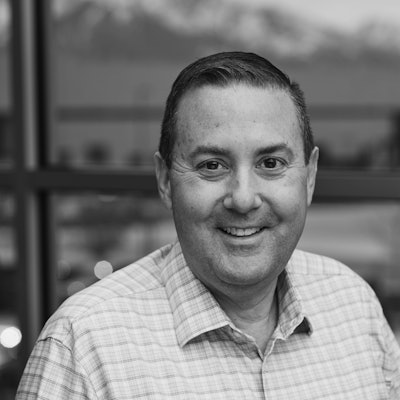 Honeyville's Ogden facility has five blenders, including ribbon blenders, paddle blenders and gravity blenders with inclusion capability, that each can hold up to 5000 pounds per batch. When customers bring a product to Honeyville that they want commercialized, Honeyville's research and development team will suggest the order of blending and blending times in a step-by-step process that includes metal detection, sifting, micro lab testing and other testing capabilities.
R&D services and testing are free for brands and retailers looking to formulate a recipe from scratch or to modify an existing recipe. Testing capabilities include sensory, pH levels and viscosity. Honeyville also has partners for external testing not offered at the facility.
Other services include 3PL, which Honeyville is planning to invest in further by warehousing stock product for customers and shipping directly to retailers and some consumers and brand customers. Being a partner involves both timely responsiveness to customer demands and questions and transparency through communication when challenges and delays occur.
Honeyville decided to improve its transparency and efficiency by switching from paper records to the Redzone system to better track ingredients and overall quality, regulatory compliance, operations and food safety. The system can serve as a communication tool and training apparatus.
Digitalization drives higher employee engagement and learning
The Redzone system, which is accessible to employees on tablets, is also a means for Honeyville to meet environment, social and governance (ESG) goals and the serves four main.
Access to the system: Employees check the machines they are working on to ensure they're within specifications and achieving production goals.
Communication: Operators communicate with other employees about setbacks and delays or other factors that impact production.
Suggestions and feedback: The Redzone system allows employees at all levels to use a suggestion feature for operation and company improvement. Many suggestions have come from frontline workers, according to Brown, on how to improve efficiency in packaging and raw material handling. "We want to drive that culture throughout the organization. It's not just quality and safety, but it's also about efficiency, and how we can achieve the best possible results," says Brown.
Employee development: Redzone is used as a learning and retention tool for employees. With the learning module recently implemented, it will give employees the opportunity to control their own destiny through further education and skill development, says Brown.
Honeyville's use of the Redzone system won the company the Redzone Plant of the Year award at the Ogden and Rancho Cucamonga facilities in 2021.
Besides using Redzone as a training tool, Honeyville is currently working with its HR team to create a professional development program and other educational opportunities. Three sessions have also been identified to bring in professional trainers in accountability, interviewing and engaging in hard conversations with fellow employees. To assist the trainings, all new Honeyville employees complete a personality test that lays out individual's decision-making ability and motivators, such as sustainability, compliance, and where they lie on a group vs. individualism spectrum. The test allows employees to have a better understanding of how to approach fellow employees about hard discussions, as well as of their own weaknesses, to improve collaboration.
Honeyville strives to be a learning organization, encouraging employees to step out of their comfort zones and develop new skills that can lead them to higher paying and management positions, whether they be with Honeyville or another company.
Honeyville also operates on an open book management system since 2021, which details the company's financials. Weekly meetings include representation from each department, reporting on their impact to the bottom line, from custodian to CEO, and forecasts for the next month.
"We want our employees to know what impact they can have, from the very frontline all the way up through the top executives. Each of our [department] financial statements are literally being shared with the line workers. And that allows a much more detailed conversation and training because each person knows the impact that they have financially on the bottom line," says Ferry.
Employees also participate in Honeyville's bonus and incentive program, which takes savings, earnings or profits and chops them up into a pool dedicated to frontline workers, which Ferry says has changed the culture.
Companies in this article