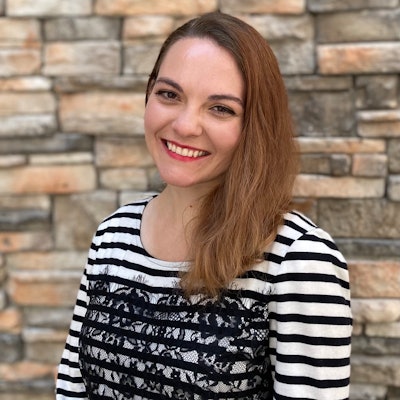 Hello, contract manufactures and packagers (CM&Ps). My name is Melissa Griffen. I am the new editor of CONTRACT Manufacturing + Packaging magazine. For the last few years I have been covering business intelligence issues, case studies, and webinars and conferences to provide relevant and timely information to the readers of Healthcare Packaging, ProFood World, and Packaging World magazines, working with many of the companies that call on you to make their production a success.
I plan to continue to bring such timely content to this magazine, covering relevant business and highlighting your companies in articles that share how you've managed the market challenges that come your way. I will also follow through with Natalie's – the previous editor's - promise made in the last issue to make the content available in short video and podcast formats as well, so that you can digest the information in the way that is most convenient for you.
This industry is full of valuable information – for your fellow CM&Ps as well as for emerging brands seeking guidance and the consumer packaged goods (CPGs) companies that need you – and there are many ways you can contribute.
Whether it be through Q&As on business issues, video interviews, case studies, company profiles, and small columns, if you have any story ideas or suggestions, I am available to discuss them. Please contact me at mgriffen@pmmimediagroup.com.
After meeting with Ron Puvak, executive director of the Contract Packaging Association (CPA) to discuss the future of this magazine within the association, I am excited to dive in, working with you and providing pertinent information to the industry. I look forward to meeting you at PACK EXPO International and at other future events, as well as in your facilities.
---