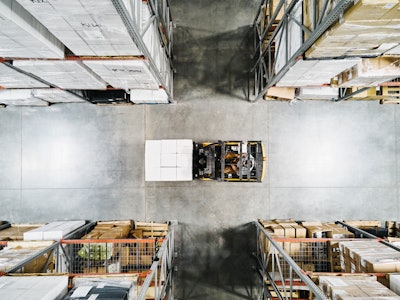 As the e-commerce industry continues to flourish, as well as ultrafast delivery systems and globalization of supply chain networks, consumer packaged goods (CPG) companies find themselves struggling to meet consumer demands. Contract packagers are making efforts to combat these supply chain issues through warehousing services to ease operations for their customers.
GreenSeed Contract Packaging, an external packaging operation serving large and mid-sized CPGs, has expanded its footprint at its headquarters just outside of Chicago. With 20,000 square feet dedicated to warehousing within the facility, the company is prepared to meet the growing need for product warehousing.
David Gray, CEO of GreenSeed Contract Packaging, says, "As supply chain disruptions continue, CPGs need to rely on their partners to navigate these challenges. Part of having a growth mindset is understanding that you must be able to take both a proactive and reactive approach to growth. Sometimes, the market dictates your direction; other times, it can inspire innovation and open a gateway for unexpected growth."
Another way that contract packagers are improving warehousing services is through smart warehousing. Even before the COVID-19 pandemic, the push to automate was in full force, but has been further exacerbated by the Great Resignation.
According to a Businesswire report, the global warehouse automation market is expected to reach $41 billion by 2027, at a CAGR of almost 15% between 2022 and 2027.
Automation methods can range from eco-friendly motion-activated lighting and smart temperature control to blockchain, artificial intelligence, robotics, cloud computing and more. Research from Statista estimates that the increase in technology adoption in warehouse automation by 2030 will range from 26% to 64%, depending on the kind of technology. Supply chain 4.0 with IoT and analytics is expected to grow to 90% adoption.
---
Companies in this article