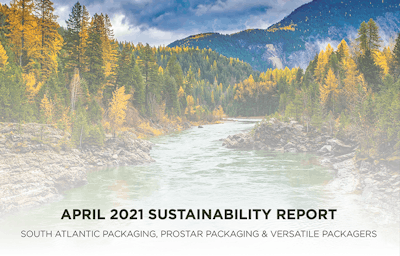 In sustainability, as with most other business processes, the saying holds true that you can't manage what you can't measure. In early 2021, the South Atlantic family of contract packaging companies—South Atlantic Packaging of Winston-Salem, N.C., ProStar Contract Packaging of Pottstown, Penn., and Versatile Packagers of Tampa, Fla.—worked with graduate students from the Wake Forest University Masters of Management Program to analyze its carbon footprint and identify opportunities to reduce that footprint.
---
---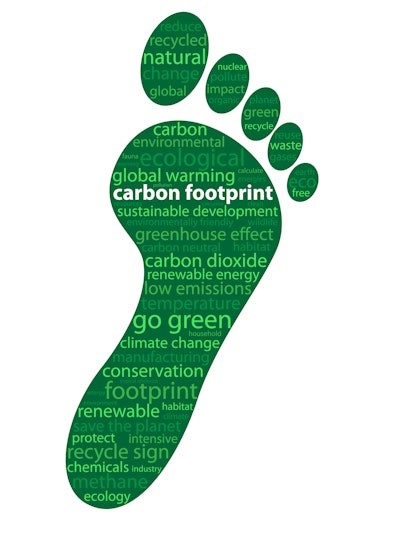 Results of the study, outlined in the companies' "April 2021 Sustainability Report," showed that 62.7%, or 1418 metric tons, of its carbon emissions are the result of Scope 3 emissions; 28.3%, or 640 metric tons, are the result of Scope 2 emissions; and 9%, or 204 metric tons, come from Scope 1 emissions. To reduce its Scope 1 emissions, which come directly from sources owned or controlled by the organization, South Atlantic says it will "take steps to improve efficiency and conservation." Scope 2 emissions are generated through the purchased electricity consumed by the organization. To eliminate these emissions, South Atlantic says it will be switching to renewable sources of energy. Scope 3 emissions are the consequence of activities by the organization, but happen from sources not owned or controlled by the company, e.g., waste, water, and travel. Says South Atlantic, "These emissions are largely unavoidable but can be eliminated through carbon offset investments."
As a result of the study, the three co-packers have made an ambitious climate pledge, based on the United Nations Sustainable Development Goals. "By 2050, we pledge to reduce our Scope 1 and Scope 2 emissions by 50%. By 2050, we pledge to have net zero emissions," South Atlantic says. "Meeting these goals will help us work towards limiting global warming and ensuring the long-term sustainability of the earth's climate."
---
PACK EXPO Las Vegas and Healthcare Packaging EXPO (Sept. 27-29, Las Vegas Convention Center) will reunite the packaging and processing community. With over 1400 exhibitors, no other event in 2021 will bring together a more comprehensive gathering of suppliers offering new products, technologies, and solutions. Attendee registration is now open.