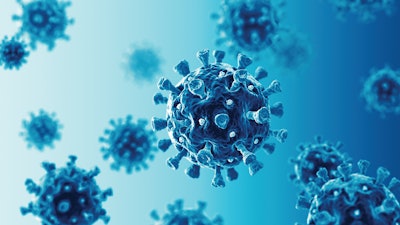 Sean Riley:
The assumption is that there's been a shift in contract packaging needs since the coronavirus outbreak. Is this true? What are CPA members seeing on their end?
Ron Puvak:
Yes, there has been a shift, and yet there's been kind of a growth at the same time. The shift has been into sanitizers, personal hygiene, cleaners, those sorts of things. Whereas many of our members maybe hadn't been in that area or that arena much, now they're being pressed. They're getting a lot of requests to increase that side of the business. And that's obviously because of the situation. But on the other side, they're seeing increases in all of their products, especially on the food and beverage side.
Obviously, we are a capacity driven-type group—when people need capacity, they come to us. So we were some of the first folks to be actually driven into this arena to say, "Hey, can you help us out? We really need this now. How fast can you retool?" So yes, there's been a shift, and I'm proud to say that our members really have led the charge to help meet those needs.
As we've seen with the food supply and the healthcare supply, these are all things that haven't gone down in use. …these things have continued to grow because we all need to eat, we're all trying to stay clean, things like that. Is that the gist of why there has been this overflow into contract packaging? People who have normally been able to keep up with it in their own plants have had to go to contract packagers and manufacturers for help?
Yes, I think that's part of it. We're in an industry that's been growing at a 12.2% rate over the last five years, that's compound annual growth rate. So we were growing already at a very, very large rate, and much of the business was coming from existing clients—Fortune 100, 500 companies looking at new SKUs and things like that. So we're just kind of seeing that shift now of, "I need this capacity now."
One of the interesting areas has been the foodservice side. Whereas a lot of major brands have been in foodservice, their business has virtually slowed or almost stopped. And now they need individual packs, and they may not have been positioned to do that. So they've turned to contract packagers/contract manufacturers to help them get to that retail packaging versus foodservice.
So were contract packagers prepared, or how have they prepared for this sudden shift or increase?
Well, it's often been said that co-man and co-packs have a horizon of about six months, and that's a long-term horizon. So in essence, we've always been flexible. We've always been capacity driven. We've always had a can-do attitude, and how do we help when somebody comes in the door says, "I need this right now"? And we've always been known to be quick to market, fast to market. If you wanted a product brought to market, you went to a co-man and co-pack because they can typically do it faster and at a better rate and pace than you might be able to do on your own. So we've always been available to increase capacity. And not that we were sitting on excess or were out of capacity, but we had the ability to add capacity probably easier than you can at a large-scale CPG or brand.
So as you hit on, co-packers, co-manufacturers are kind of prepped for things like this—obviously not something of this major of a scale—but you're used to adapting on-the-fly to trends.
Yes. It's in our DNA. It's a core component of who a co-man and co-pack is. You don't know when that next big order might be coming in, it might be a phone call today or tomorrow. So we've always had that feeling like there's something coming, and we're ready for it.
Editor's Note: This article is an excerpt from a podcast, "OEM COVID-19 #9 - How Contract Packaging/Manufacturing is Impacted by COVID-19," part of an ongoing series from PMMI. Hear the full podcast here.
---
More COVID Resources:
Find more Coronavirus coverage, particularly as it pertains to packaging, below:
COVID-19 Survey: Foodservice/Retail Imbalance Roils CPG Industry
COVID-19 Survey: Early Results CPGs' Reflect Current Resolve, Future Uncertainty
Moody's: Food processing, packaging largely resilient in the face of COVID-19
The COVID-19 Outbreak and Food Production
Thermo Fisher, Roche Begin Large-Scale Shipping of COVID-19 Tests
OEM Covid-19 Response #4: Morrison Container & F.R. Drake
OEM Covid-19 Response #3: Polypack, Inc. & Garvey Corp.
OEM Covid-19 Response #2: Pearson Packaging Systems
OEM Covid-19 Response #1: ProMach, Inc.
See PMMI's Coronavirus response resources by clicking here.