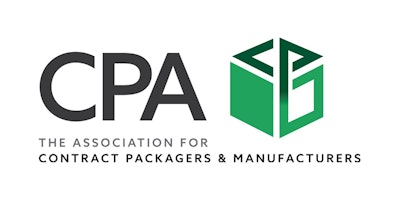 BY TIM KOERS, CPA Immediate Past President
By the time you read this article, my tenure as CPA President will be over. The orderly succession of officers is now:
· Tim Koers – Immediate Past President
· Mark O'Malley – President
· Patty Dodson – Vice President
· Jon Hayward – Treasurer
I want to thank Vicky Smitley, the former Immediate Past President, for her leadership and support these past two years. She is responsible for several positive changes to the Annual Meeting and the overall direction for the association, working tirelessly to grow CPA and make it better for every member. We expect Vicky to stay connected with CPA even though she is now enjoying a new relaxed lifestyle. When you next see her, just ask her about it (if you can get her to stop smiling).
Mark O'Malley is transitioning into the role of president. As CPA's Vice President, he has been the quiet voice of reason and guidance behind the scenes, always there to provide mentorship and support during the huge changes at CPA over the last two years.
Our association is morphing. We are not the same association of just a few years ago. These are not my words, but the opinions of current members, as well as former members who knew us then and have come back to see how we have changed. New, younger members have joined, bringing a new vitality and energy to our organization. We have seen our membership grow and the retention rate improve dramatically.
As I close my presidency, I want to thank you all for the support, camaraderie, and genuine fellowship I feel as a member of CPA. I feel truly blessed to have been selected for this role, and it is a highlight in my career. I'm not sure where I will go from here, but for the next two years, I will be helping the new leadership team.
Tim Koers is SVP Operations for Quest Products Inc.
BY MARK O'MALLEY, CPA President
As I begin my term as CPA President, I inherit a vibrant and growing association that is stable and moving fast on several initiatives. We are focused heavily on growing value for each member, from our RFQ revision project (at presstime, we expect it to launch later this year) to the bi-monthly promotional newsletter delivered to over 10,000 contacts. Many of these contacts are brands and those needing our members' services.
At industry trade shows, we promote the world of contract packaging and contract manufacturing, and have collected the contact information for up to 400 visitors to the CPA Sourcing Center who are curious about how our members can help them. Our relationship with PMMI Media Group continues to provide value for our members in exposure and the ability to promote our unique offerings.
Our Managing Director, Ron Puvak, has been meeting with brand owners to discuss their needs and how CP/CMs can help drive their innovations. We have also begun to reach out to other societies and associations that can provide mutual benefits to their members and CPA members. For example, we've started meaningful conversations with the European Contract Packaging Association, the Flexible Packaging Association, and the International Society of Beverage Technologists. Each of these groups represents potential opportunities for our members, and we hope to report more about these activities in the future.
It has been over a year since we partnered with PMMI as our management partner. Thus far, it has been a positive experience, and the relationship gets stronger as we go. Our dedicated staff, which includes Paige Jarvi, Marco Paulina, Moe Volkert, and Leeza Varoujanian, provides general support, membership management, marketing, and website development. Without these folks, we could not operate as successfully as we do today. We begin our second year with PMMI confidant with the decision to move ahead with them.
As I begin my presidency, I look forward to the future and being able to interact with the membership in this new role. The new leadership team will continue to make this association better for our members.
Mark O'Malley is President/CEO of Paket Corp.