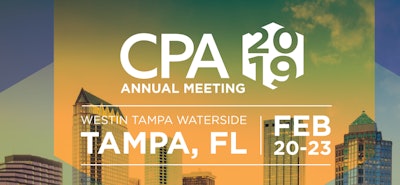 Early in its history, contract packaging/contract packaging was considered "the Rodney Dangerfield of the packaging industry." It got no respect. That's according to Carl Melville, Thought Leadership Strategist, The Melville Group, who, in his presentation at the Contract Packaging Association's Annual Meeting held in February in Tampa, outlined the trajectory of the market from a price-per-piece business to one that now offers full value chain services and technical capabilities.
"Today contract manufacturing/contract packaging is very much a mainstream and strategic part of pretty much any food or CPG company," Melville told the 150-plus conference goers, adding that these services are now recognized as a critical part of go-to offerings for CPGs.
Not only have CPCMs become a critical part of CPGs' go-to market strategies, they are also increasingly being asked to bring innovation to the table that addresses the shifting CPG and consumer landscape.
At the meeting, CPA presented a dozen dynamic sessions that outlined the new world of retailing, trends in packaging, areas of opportunity for CPCM's, such as e-commerce and reverse logistics, and tools for success, including automation and labor strategies. The articles below address three of these topics.
Contract packagers must offer (and advertise) reverse logistics capabilities
Workforce tactics in a tight labor market
Addressing generational striation in your marketing