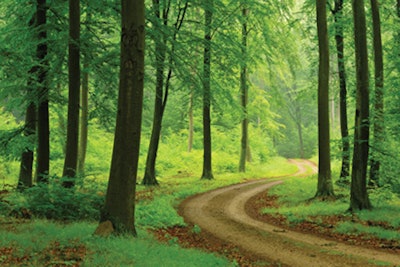 As you observed the competing packages on shelf, it was easy to recognize and understand the importance of packaging innovation—at the eye-catching moment your product has to reach and influence the consumer's purchase decision.
If you are a small to mid-level consumer packaged goods (CPG) company, creating your own design and package-engineering organization can be cost-prohibitive. Your packaging needs might range from updating current packaging to creating new and innovative packaging for a new product on the horizon. Your current sales and profit margins probably don't support a full-time organization. Companies in this range frequently rely heavily on packaging suppliers and contract packagers to perform a significant portion of their package-innovation requirements.
As a senior executive at a major Fortune 500 CPG company, I had responsibility for our global package development organization several times in my career. Even with an in-house organization supporting creative art design and package development, the experience did not always meet everyone's needs around the globe for new and innovative packaging solutions.
Discussions with our regional marketing and sales organization frequently led to their desire to have their own packaging expert. While on the surface this might appear to meet their needs, it also can lead to inefficient and poor packaging decisions that can damage a brand's image. In addition, such a move can impact the quality image of a product if not managed effectively.
Today's packaging needs to interface with numerous distribution and retail environments. The science of creating the right package that addresses both the consumer and retail environments should not be underestimated. A retail package involves not only the product package structure and specifications but also the secondary and tertiary packaging. Where new packaging technology involves new equipment, package development ensures manufacturability and certification.
The requirement doesn't end there. Package engineering provides all the distribution information requirements, including pallet patterns and supporting information (cube, weight, etc.), for your distribution information system requirements.
What about relying on a contract packager to create and support your packaging needs? Whose job, within your organization, will it be to work with your contract packaging service provider?
Many contract packaging companies focus on offering generic packaging services that support a wide range of packaging needs at a "reasonable" price. They focus on service, cost, quality, speed, and flexibility. While a few may provide a full range of package-design services, many of them provide something less than complete package design capabilities, and these will be on a smaller scale that will fit within the packer's own manufacturing capabilities.
Getting started
So, where would I go if I didn't have a creative art and package development group at my disposal? My initial step would be to hire a qualified packaging expert with experience in graphic design and package engineering to perform the function of new package creation coordination. My preference would be to make the new expert part of my procurement or engineering groups, in support of marketing and sales. With this expert assigned within either of these groups, they would be more inclined to keep creative art and development activities more focused and on task.
It is easy to overwhelm the expert when the sales and marketing organization knows it has a resource available. Recognize that the role is one of coordination and oversight; this expert will still need to work closely with your contract packager and look to outside resources to fill the specific needs of package design and qualification.
Finally, our new expert would assess the package design capabilities of current contract packaging providers and use the Internet and material suppliers to identify potential service providers for creative art and package engineering requirements. Try this approach and see if it doesn't work better for your company's needs.
The author, John Farren, has decades of manufacturing experience, including 32 years with the Gillette Co., where he retired as vice president global contract manufacturing and packaging operations. Contact him at farrenjw@comcast.net.