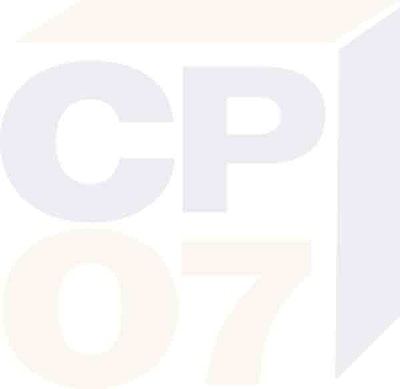 Registration is now open for the contract packaging industry's premiere educational and networking event, CP 07: Succeeding With Contract Packaging. The conference, scheduled for Sept. 10-12 at the Chicago Marriott O'Hare, is produced by Contract Packaging and Packaging World magazines.
The theme of the conference is "Driving Growth with Powerful Partnerships." It will explore ways of building more effective co-packaging relationships and seamlessly integrating processes to maximize efficiency. CP 07 is produced in cooperation with the Contract Packaging Association.
Benjamin Gordon, managing director at BG Strategic Advisors, will kick off the conference with the keynote presentation "Trends and Opportunities in the Evolving Co-Packing Arena." Gordon will discuss merger and acquisition activity, the coming convergence in the contract packaging industry, and what it all will mean for both buyers and sellers of co-packing services.
The program is packed with other experts who will speak on a variety of "hot now" topics that will impact where the industry is heading. These presentations include:
•
"The State of the Industry." Strategic Analysis Inc., commissioned by the Contract Packaging Association, will report findings of the association's initial research on the scope of the industry and where and how it is growing.
•
"Contract Manufacturing: A Critical Pillar Supporting Your Business Strategy," by John Farren, packaging consultant and retired vice president of global contract manufacturing, Gillette Co.
•
"How Alcoa Leverages Co-Packing," James Tschantz, director of sales, Alcoa Packaging and Consumer Products, and Steve Homola, president/COO, Accu-tec.
•
"Essentials for Managing Your Partnership's Operational Effectiveness," Avi Edelstein, partner, Tefen Management Consulting.
•
"Logistics Management: Re-examining Your Paradigm to Create a Strategic Asset," Kris Bjorson, managing principal, Logistics Practice Group, The Staubach Co., and David Lotterer, senior sales associate, The Staubach Co.
•
"Why Lowest Price May Not Mean Best Value: What Purchasing Managers Should Know About Packaging," Jim Moseley, executive vice president, TricorBraun.
•
"Mass Customization: Satisfying Demands Across the Value Chain," John Helferich, Batten Fellow, the Darden School at the University of Virginia and formerly vice president of research and development, Masterfoods USA.
•
"Leveraging Contract Packaging at the First and Second Moments of Truth," David Elliott, purchasing group manager, health care, Procter & Gamble.
•
CP 07 is also developing a panel discussion focusing on strategies for consumer packaged goods companies that want to select the right co-packer for their needs.
The two-day forum will be preceded by a cocktail and networking reception from 5:30 to 7:30 p.m. on Monday, Sept. 10, also at the Chicago Marriott O'Hare. Tabletop exhibits hosted by sponsoring companies offering contract packaging, financial services, and temporary work force management services will be featured in addition to the conference itself.
This forward-looking educational and networking event is a must-attend for anyone who buys or sells contract packaging services. For online registration and a full description of the conference program, visit www.packworld.com/cp07. You can also reach events manager Adriene Cooper at 312/222-1010 or [email protected].
"Today's Speed-to-Market Imperative: Quick-Changeover Packaging Capability," Brian Wagner, vice president, Packaging & Technology Integrated Solutions, and John Henry, president, Changeover.com.
Companies in this article
Videos from Universal Labeling Systems, Inc.