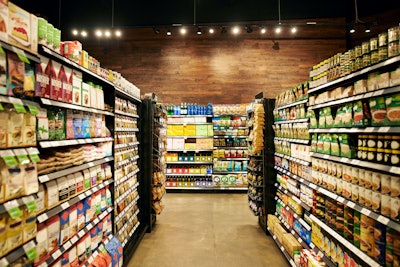 Getty
Amy Boyer, Chief Customer Officer for ALOHA, makers of organic plant-based bars, drinks, and powders, spoke with Tetra Pak representatives Larine Urbina, VP of Communications, Pedro Gonçalves, VP of Marketing, and Patty Mathison, VP of Business Development at the Natural Products Expo West virtual conference, about some of the biggest challenges of launching a new food or beverage product.
Taste and Formulation
"If it doesn't work for the consumer and it doesn't taste good, then it's just not going to work for the long term," said Boyer. She added that incorporating a listening cycle with your consumer "allows you to make sure that you have the opportunity to listen, incorporate that feedback, and then react to it."
Also, Boyer said being "very, very picky" about ingredient sourcing and partnerships with co-packers "really allows you to then make the high-quality food that you spent all this time and energy developing and sourcing, so that it lives through the supply chain."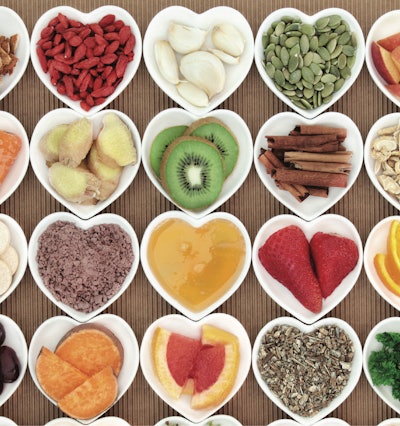 Gonçalves added that formulators play a key strategic role. "Today, it's a whole different world. You don't want a product that looks like the norm, you want something differentiated. But also, a formulator has to help you with the costs and feasibility, with the consistency, and also to understand the trends so we can deliver on cleaner labels, we can deliver on healthy ingredients, we can deliver on purpose - if it's sourced in a responsible way. All of that, at the end of the day, is very hard to manage and still get the result."
Mathison added that you have to be certain your product's formulation translates from one package type to another (for example, into aseptic packaging), and also maintain the ability to source the proper ingredients for your formulation and product claims.
Timeline and Flexibility
Mathison pointed out that being realistic with the timeline, and then being flexible if things go wrong and you need to change course, is important. "[Brands] don't understand sometimes what it takes to scale up…that's a learning curve, and it takes some time. And I don't think they realize, as well, some of the challenges with that, it just doesn't happen overnight. There's a little bit of time that needs to go into that as well."
Added Boyer, "I spent the majority of my career with General Mills, which is a fantastic family of brands throughout a bunch of different categories. It seemed really easy to make another flavor of Cheerios, it seemed quite simple to make a totally new form of yogurt, and sure you can totally change the ingredients like that. There was this whole wonderful village of supply chain people, and test plants, and pilot plants, that just miraculously, from a sales perspective, made it all happen. It was easy to take that for granted, and my journey took me first to a small startup called Health Warrior, which PepsiCo acquired a few years ago, and then to ALOHA. It's easy to take a lot of that for granted, how you can have just resources and capabilities that are at your disposal. But with that often sometimes becomes a very established process that you have to adhere to in order to do something new or to innovate, whether it's in product or in terms of how you're going to market. And what's really fun about being in a small brand and an emerging brand is that you can cut through a lot. I think that's one of the misconceptions that a lot of brands often might start with is, "Okay, my only path to growth and scale is through a retailer like a Whole Foods," for example, or like a Trader Joe's, through an existing bricks and mortar retailer. And there's so many other ways now, especially with a much more sophisticated digital ecosystem, whether it's through your own dotcom or through Amazon that you can start and get going."
---
---
E-commerce
Of ALOHA products, Boyer said, "So, put simply, I don't care where you buy ALOHA, I just want you to buy it. And you're going to buy it in a way that's most convenient for you, and a way that your household will consume it… everybody shops differently, people consume differently, and so we need to do well at both (e-commerce and retail). You have to work on a physical shelf, and you have to work on a digital shelf. Those differences really, really matter in terms of the function of the package, in terms of the graphics of the package, and in terms of how all those things play together...If we invest in that ecosystem and create multiple different points of purchase, then the consumer will pick the one that works best for them and then we're good with that. We've been able to meet them where they are that day."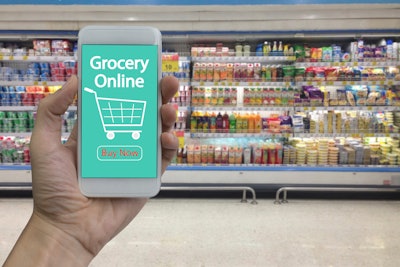 According to Gonçalves, e-commerce has become a good way to raise awareness of a new product before taking it to retail. "Actually, it makes much more sense," he said, "because you're going to spend less money, you have time to adjust, and by the time you go to retail you have a critical mass - you know the mistakes, you have the supply chain in place, because you have to invest more in that. So, it decreases the risks a lot."
Sustainability
Urbina said "We've seen a huge increase in the number of our customers who want to talk about sustainability and want to communicate it to consumers in a way that makes sense and really adds value."
Gonçalves added, "One of the things that I believe is important to take into consideration is that we have to make choices for today and for tomorrow. Things are moving really fast. One year ago, we never could have imagined we'd have the scarcity of trucks and logistics. We never could have imagined that we'd have such a shift in consumer habits as we have today… I believe the biggest misconception is that before we thought that it could become like a value added, and it's becoming a license to operate, which is another different concept. It's evolving every day, and most likely in five, four years' time it will be much stricter than what it is today. We see the consumer be much more demanding in this sense… One simple example - before, people believed organics were good because they were natural. Today we have a large part of this population believing that they are better because they preserve the resources of the world. So, people are understanding more of what's behind that, and having suppliers - not only in package, I'm talking about ingredients, I'm talking about different parts of the supply chain, even the transportation, that can you ensure we are optimizing resources, that we don't use too much energy to transport, that a package can really use the least amount of resources and also be recycled, and made from recycled content. It's becoming key."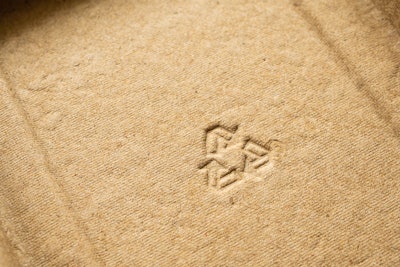 "Sustainability is and will only continue to be a more important component of making packaging choices," added Boyer, "and one that I think brands already do, and will continue to, pay more for, and I think consumers are starting to do that too. We've been operating in a pandemic, which has just been wild, and disrupted everybody's supply chain and lives in so many different ways. And I think one of the things coming out of that, that I read in a recent Kantar study, is the social EQ as people are thinking through the impacts that they not only have on others and have on the world but making even more purposeful choices as they think about how they can extend that. And that extends to brands that they welcome into their homes, into their lives." She continued, "I think part of the reason I'm bullish on it becoming even more important is that retailers are becoming even more picky about it, especially like a Whole Foods. National Grocers is another one. They will ask you about the materials, they will ask you about their ingredients, and if you don't necessarily meet those standards then you don't have the opportunity to partner with them and do their business. So, there's some big retailer forces out there that will, I think, continue to support that from a brand standpoint. And frankly, I think that's pretty positive tension that'll encourage those things to elevate and raise to the top."
Shelf Stable as a Packaging Attribute
Urbina stated that shelf stability has both e-commerce and sustainability implications, and that the pandemic has heightened the belief that longer shelf life is better, and that it lessens food waste.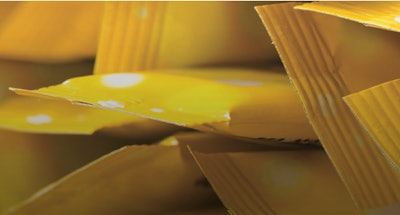 Gonçalves pointed out that there has been an increased interest in shelf stable packaging, due to the "the diversification of consumption channel, or different products to the consumer. But also, because it's more convenient."
Boyer agreed that the cost to move shelf stable products to the consumer is lower since refrigeration isn't needed during shipping or at the grocer's shelf. She said, "It's just a lot more fun to work in a shelf stable environment where you can play with different flavors, you can have smaller runs, limited editions, you can think through all these different things."
Partnerships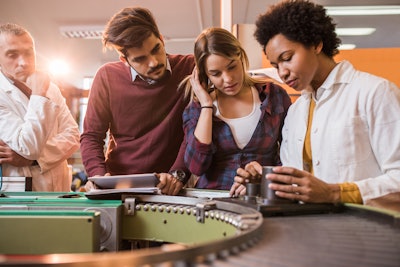 As Urbina said, "developing partnerships across the value chain can not only spur innovation but also accelerate speed to market." And Mathison added that having partners who may not have all the solutions but know how to network to help find the solutions, is key; from ingredients, to co-packers or financing for machinery, to e-commerce shipper options, and beyond. Gonçalves also added "Being able to choose those partners that will be helping, like adjusting the formula, helping to find the right strategies to reach out for the market that you need, to help take your product to the hands of the consumers no matter what channel we are talking about. Or someone that will be able to support you in case you need a reaction to the market."
PACK EXPO Las Vegas and Healthcare Packaging EXPO (Sept. 27-29, Las Vegas Convention Center) will reunite the packaging and processing community, offering new products, technologies and solutions, while implementing up-to-date protocols for a safe and successful in-person event. Attendee registration is open.
Companies in this article