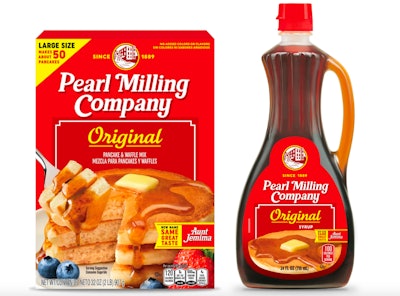 The new name – Pearl Milling Company – was recently announced and new packaging is expected to hit the shelves this summer. The name is based on the original mill in Missouri that produced the brand's flour and cornmeal in 1889.
According to CNN Business, a PepsiCo spokesperson said, "We are starting a new day with Pearl Milling Company. A new day rooted in the brand's historic beginnings and its mission to create moments that matter at the breakfast table."
To see Packaging World's original post about the rebranding announcement in June, read: Aunt Jemima to be Retired by PepsiCo.
Companies in this article