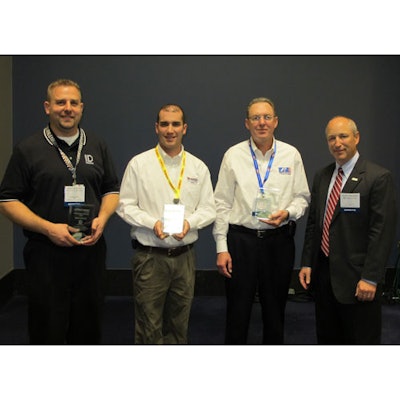 Identification & Tracking Business Unit: Mike Knecht, ID Technology
Mike Knecht is the Senior Service Technician for ID Technology in the Ohio Valley region and handles the entire product line of labeling, coding and marking. He's based in Florence, KY, and has been with the company for more than five years. His attitude is what makes him unique. He epitomizes the ProCustomer experience, taking reactive, interactive, and proactive to the next level of excellence.
Primary Packaging Business Unit: David Roberts, Fowler Products
David Roberts is the Conversions and Retrofits Specialist for Fowler Products and has been with Fowler for 35 years. He personifies the three major characteristics of the ProCustomer initiative by being reactive, interactive and proactive when it comes to customer service. Roberts has delivered strong and consistent leadership and day-to-day effort in a record-setting year for Aftermarket Services at Fowler.
End-of-Line Business Unit: John Hodge, Brenton
John Hodge is the Service Advisor for Brenton and handles the full range of everything that comes out of Alexandria, MN--Orion stretch wrappers, Brenton case packers, Currie palletizers. He's a Master Technician for FANUC. He also promotes aftermarket activity such as parts sales and retrofits. He always returns calls and emails and is one of the last employees to leave the building. Hodge always treats the customer with respect and courtesy. He will go the extra mile in assuring the customer's expectations are always exceeded.
Companies in this article