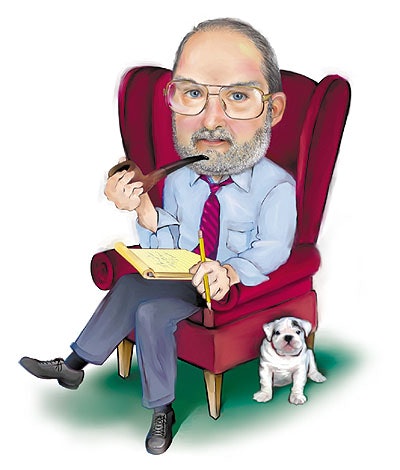 Packaging Mechanic Training: I received some responses to the July Pipeline column that discussed a Chicago training program for packaging mechanics. But only one was from an end-user company, and that company was in Florida. The other two individuals that I passed along to the training consultant were with machinery builders.
"I agree wholeheartedly with the gist of your article," the maintenance manager for a juice packer wrote. "Well-trained mechanics are hard to find, and retain, in any area of the country.
"My own experience with a local technical school was so disheartening that our company has chosen to develop its own technical training curriculum to, first, bring our existing mechanics up to a standard level; and, second, teach them the skills they will soon need to maintain the more automated equipment and processes in which we have to invest in order to stay competitive.
"Please put me in touch with the organization that has already gone where I'm now going." By the way, he signed his e-mail as maintenance manager, then added "(and training coordinator, by default)."
Business with China: Earlier, a Pipeline column about the difficulties of doing business in China elicited a response from a Chinese man who works with a major packaging company in the United States.
"Regarding the Yin and Yang of doing business in China, many misunderstandings or clear understandings between the Western and Chinese business societies [exist]: On one hand, China is lawless in IP [intellectual property] and has no respect for environmental protection; on the other, China offers benefits in service, quality, and cost.
"There is no doubt that some Chinese firms are poorly managed, and do not meet international codes when conducting business. On the other hand, there are many Chinese firms that are exactly opposite. To be successful in China, Western companies must conduct vigorous due-diligence study." He went on to say that the U.S.-China Business Council offers many insights about the business environment in China, and he recommended the Web site for a business magazine, www.chinabusinessreview.com.
"In-sourcing" at Campbell Soup: The Camden, NJ-based food processor announced that it will be bringing in-house blow molding of PET bottles at its Napoleon, OH, plant, investing about $6 million in a new plant addition, plus more for upgrades to its filling equipment. Six years ago, Campbell Soup, which had been one of the country's largest can makers, sold off its can making assets to Silgan Holdings.
Inside the new blow-molding plant, Amcor PET Packaging will be Campbell's partner, providing the bottle production equipment as well as the employees to manage its operation. This is Amcor's first "co-location" with Campbell Soup, but it operates similar plants in conjunction with other customers. The move promises to save Campbell Soup both cost and shipping time, according to Campbell spokesman John Faulkner. Silgan operates a "co-located" can plant at Napoleon.
"Having the capabilities on-line will make us more flexible," he says, "to move between sizes and between steel and plastic containers."
"It makes much sense because we're not double-handling the bottles, nor palletizing and shipping them," adds Shelley Steele of Amcor. "We can be much more responsive to customers by doing this." Campbell is rapidly converting to PET bottles for products like V8 vegetable juice, V8 Splash Smoothies, and tomato juice products, all products produced at Napoleon.
"We've been packaging juice in PET containers for the last couple of years," says Faulkner. "We've shifted from glass to plastic, and the change has been widely accepted." The V8 products, he says, have been one of Campbell's fastest-growing product lines, fueled in part by the move to more healthful diets.
In a way, it's ironic that Campbell Soup is just now moving in a major way to PET bottles. Years ago, Campbell Soup was a pioneer in plastic crystallized-PET tray-making for its Swanson frozen foods brand, and it operated an innovative plastics pilot-plant laboratory in New Jersey.
See an archive of Arnie Orloski's Pipeline columns at www.packworld.com/pipeline.
Arnie can be reached at orloski@packworld.com
Companies in this article