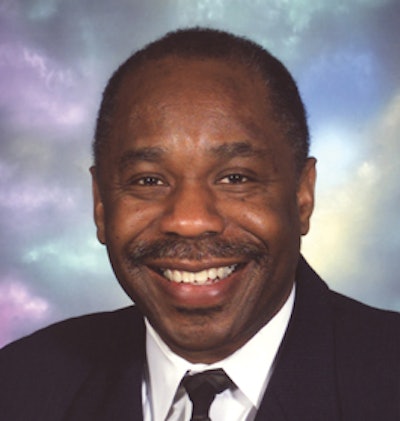 Empty bottles and cans arrive at filling plants in unitized loads, on pallets, arranged in tiers, divided by layer pads. The composition of those layer pads is undergoing an accelerating conversion from paper to plastic. The beverage industry is affected in large measure, as are certain categories within the food industry; however, implications extend beyond product applications. Plastic (polypropylene) layer pads exemplify sweeping truths about sustainable packaging, namely: any claimed superiority of one material over another (i.e. paper vs. plastic) without due consideration of relevant variables is meaningless. And when such consideration is given, it usually turns out that plastic solutions can have as many claims to sustainability as paper.
Regardless of industry and product category, it's a packaging material's performance across the breadth of the supply chain that's the truest measure of its sustainability. That performance has an impact on costs and efficiencies, affecting not only profits, but people and planet, as well. Paper, as a material for layer pads, has sustainability bona fides, being derived from a renewable source in addition to being recyclable; nonetheless, it has vulnerabilities specific to food and beverage. Plastic──as opportunistic as it is versatile──exploits paper's vulnerabilities.
Peeling away the layers on paper
Whether made of corrugated or solid fiberboard, paper layer pads are a potential source of contamination because of fibers and other particulates. The pads are in direct contact with the openings of the containers and friction can cause particulates to transfer into the containers. A parallel is found in medical device packaging, in which the requirement of particulate-free peel favors Tyvek® (a spunbonded polyolefin) over paper as the lidding material for heat-sealed trays and pouches.
Since particulates are inherent with paper, the problem is not resolved by specifying virgin material, although such a response runs counter to recycling. On the other hand, paper layer pads that have a recycled component exacerbate the problem by increasing the possible sources of contamination. And regardless of what intermediate path is chosen (for example, layer pads of virgin materials that are recycled for applications in which particulates are not a concern), materials become solid waste before they are recycled, a fact that mandates collection at the filling plants.
Fibers and other particulates are not the only sources of contamination with paper layer pads. Paper is hygroscopic, making water-deposited contamination another problem. Additionally, as paper layer pads gain moisture (which can happen simply due to humidity levels), they undergo dimensional changes and reductions in strength. Both conditions affect the stability of the unitized loads, including their ability to be stacked one-on-the-other.
What about laminating/coating paper layer pads in an attempt to make them more hygienic, less hygroscopic, and simultaneously reusable? It's not viable because such surface treatment comes with a carbon footprint that's not justified by the benefits. The surface treatment, for example, can be scuffed, thereby exposing the paper underneath to contaminants. Such surface-treated paper can't be power-washed. And, even under the best conditions, surface-treated paper layer pads will endure only a meager number of reuses, not to mention being less recyclable afterward, due to their composition.
Divide and conquer with plastic
Plastic layer pads are superior in hygiene. Plastic doesn't give off fibers, and as for surface contaminants, can be washed with high-temperature solutions. As do paper layer pads, the plastic versions come in corrugated and solid-board constructions. Corrugated plastic layer pads, however, allow contamination to settle within the cells along the edges. That's why it's better to use corrugated plastic layer pads that have been sealed along all four edges; even so, any rupture in either of the two surfaces of the corrugated "sandwich" can allow contamination of the interior. That possibility is eliminated with the use of solid plastic layer pads.
Plastic is recyclable, but compared to recycled paper, recycled plastic is more chemically similar to virgin. That notwithstanding, the durability of plastic layer pads makes reusing them the more practical choice; in fact, the life of the pads is measurable in years, with a decade not being out of the question.
All systems go

Given the practicality of reusing plastic layer pads, users have decisions to make regarding the acquisition and management of those assets. Incidentally, by "users" is meant the suppliers of the containers or the buyers of the containers. Regardless of which party contracts with the supplier of the pads, the pads will circulate within a closed-loop system, traditional for reusable/returnable assets. For users who want to avoid an up-front investment in plastic layer pads as well as the day-to-day accounting for their whereabouts, there are rental options. They range from per-trip fees to term rentals. To increase the benefits to the user's supply-chain, the user should look to suppliers that provide complimentary services, for example, washing and repair.
In keeping with that systems perspective, users of plastic layer pads might do well to consider companies that also supply plastic pallets, since such pallets also provide benefits in hygiene and durability. And why stop there, without considering the benefits derivable from incorporating RFID tags and bar-coding into the plastic layer pads and/or plastic pallets, for even greater supply-chain accountability.
Then, too, there are the benefits that stem from the dimensional stability that plastic layer pads lend to unitized loads──a quality that facilitates automated depalletizing, for example. And never to be undervalued is the worth of better protection of the bottles and cans in their journey to the filling plants.
Granted, this comparison between paper and plastic is based on a specific application. But that's the point. Comparisons between packaging materials always should be application-specific, including when they extend to sustainability; otherwise, they hold no relevance. That's the simple truth, one that doesn't have to be padded.
Sterling Anthony
is a consultant, specializing in the strategic use of marketing, logistics, and packaging. His contact information is: 100 Renaissance Center-176; Detroit, MI 48243; 313-531-1875; 313-531-1972; sterlinganthony1@sbcglobal.net;
www.pkgconsultant.com
.