Diagraph, An ITW Company: Label printing supplies
Diagraph (St. Louis, MO) has released a catalog of label printing supplies. Labeling Line is a free, 20-page catalog that provides labels for printing applications, product identification, bar coding for standards compliance, inventory tracking, and accurate shipment addressing.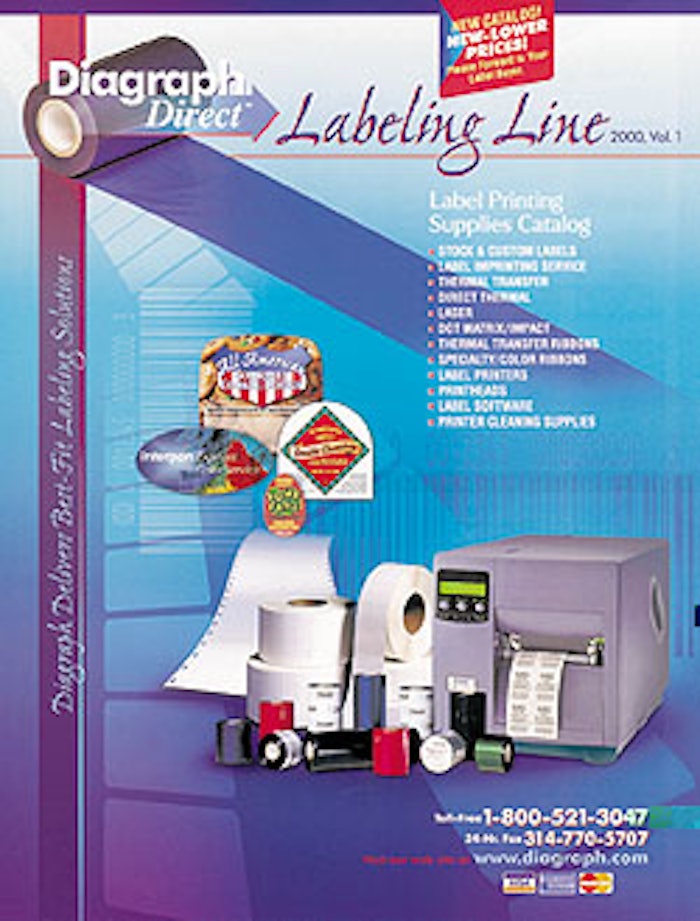 Includes product and pricing information on thermal-transfer, direct thermal, and laser label printing supplies.
Companies in this article