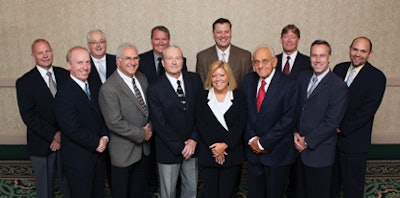 COMPANIES

MGS Machine Corp. announced a partnership with Adept Technology, Inc.
Food Chain Safety entered into a strategic alliance with AmeriQual Group to advance both the commercialization of the MATS technology and the markets for the advanced food offerings the system delivers.
Beckhoff Automation and Fertig Motors GmbH entered into a product development partnership where Fertig will co-develop and produce Beckhoff servo motors.
Ryt-way Industries LLC acquired Robert's Packaging, Inc. Fanuc Robotics America sold its 100,000th robot in North and South America to Schneider Packaging.
Cenveo, Inc. acquired Impaxx, Inc., the sole owner of Gilbreth Packaging Solutions, Inc., from affiliates of Aurora Capital Group.
Z Automation opened a sales office in Germany, which will be staffed by Volker Baurichter and Patrick Döpfner.
PEOPLE
Mark Theno joined Mocon as food safety product manager.
PCC (Plastics Color Corp.) added the following sales personnel: Chuck Walker, Southeast sales and Noah Bronson, consumer packaging markets sales.
Kevin Baudhuin was named president of global protective packaging for Pregis Corp.
Linoprint expanded its management team with the following personnel: Daniel Dreyer, head of Linoprint; Karl-Heinz Walther, senior vice president, sales; and Hans-Jürgen Ratjen, vice president, research and development.
Ray Pidock joined Cryopak's business development team, Midwest territory.
ACHIEVEMENTS
Companies in this article