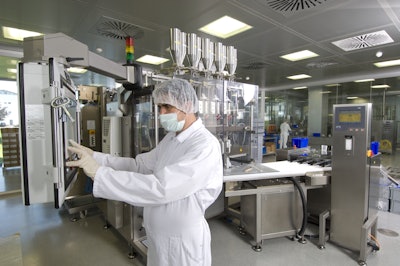 Contract manufacturer Losan Pharma will introduce the latest version of Werum's PAS-X MES at its main facility in Neuenburg am Rhein, Germany. The medium-sized company specializes in contract research and manufacturing (CMO) of innovative solid dosage forms, and serves international pharmaceutical and biotech customers. Werum's PAS-X meets the various requirements of a CMO company with a differing customer structure.
PAS-X will be implemented in several stages as a full-scope Manufacturing Execution System out of the box, and will be interfaced with the Infor Blending ERP system. Once PAS-X is fully implemented, it will comprise a warehouse management system as well as a fully integrated track-and-trace system to prevent counterfeiting.
"The integrated track-and-trace functionality ensures a consistent flow of information from the ERP to the automation level. So we do not need an additional third-party product for serialization," says Dr. Marco Klingele, Head of Administration, Losan Pharma GmbH. "PAS-X will help us to significantly increase the efficiency and quality of our processes and provide our customers with even better products in an even shorter time."
According to its website, Losan Pharma "focuses on challenging NCEs or known APIs including peptides, pharmacological APIs (up to OEL classes 3a/3b) and on drugs requiring major improvements to generate added value for customers and patients.
"We provide solutions for improved drug stability, bioavailability and controlled/modified release applying modern pharmaceutical technologies."
The company's "main production technologies include multiparticulate processing of granules/pellets, tableting and capsule filling, film-coating processes, manufacturing of effervescent formulations and product packaging in stick packs, blisters and tubes."
Companies in this article